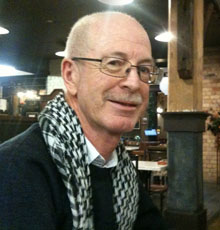 ---
The Public Relations Institute (PRINZ) has recognised the late Joseph Peart by naming the top Accreditation in Public Relations student award in his honour. 
Christchurch-based Annemarie Mora, manager of engagement and communications at the New Zealand Transport Agency, was awarded the inaugural top APR student award.
PRINZ past-president Pauline Rose said Peart was often dubbed The Godfather of PR in New Zealand. "He was widely known for caring deeply about the public relations profession and the people who work in it, and was regarded with affection by public relations practitioners throughout the country," she said.
"He firmly believed that that effective public relations and communication improves society, and that skilled public relations practitioners play an important societal role in the way New Zealanders get the right information to make good decisions.
"Joseph was seen as the chief architect of modern professional public relations in New Zealand. His legacy is that he actively fostered the ethical practice of public relations while at the same time creating an educational environment where practitioners could gain qualifications and expertise."
On receiving the Award Annemarie said, "I feel very honoured. Joseph's incredible legacy inspires me to live up to his example in future."
APR is an internationally recognised qualification undertaken by experienced PR practitioners, testing their knowledge, skill and ethical judgement. In 2014 12 practitioners achieved the qualification, officially graduating at last month's PRINZ Awards Gala Dinner in Wellington.