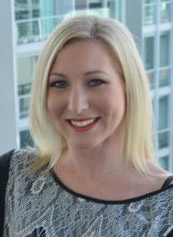 Sydney-based Multiscreen Media has announced an expansion into the New Zealand market with the appointment Ursula Mattar as local General Manager.
Mattar joins from a four-year stint at MSN NZ where she ran the Sales and Operations teams.
"Multiscreen Media has quickly grown to become a leader in performance advertising and programmatic media buying in Australia, working with some of Australia's biggest advertisers and publishers," she says.
As NZ GM Mattar will spearhead the new team in Auckland, "fulfilling a pressing demand for Multiscreen Media's Display, Mobile & Video solutions".
"I am absolutely thrilled to be working on the development of the New Zealand branch of Multiscreen Media and bringing their exclusive products into our local market," she said.
"Our unique capabilities in media trading combined with deep understanding of market differences is refreshing in the current trading landscape.''
The expansion of Multiscreen Media comes as key publisher representation contracts for New Zealand & Australia are being finalised.
"The New Zealand market has displayed a growing need for the integrated trading solutions that Multiscreen Media provides. We've been planning a dedicated presence there for some time, and we're delighted that the opportunity to work with the right people and partners has now presented itself" said Commercial Director, Sebastian Berry.
Multiscreen Media offers integrated, cross-platform supply & demand services for Mobile, Display and Video, with recent publisher contracts feeding supply into all three platforms.
Multiscreen Media harnesses the power of world leading technology platforms and proprietary tools to deliver cross-platform trading solutions.
---