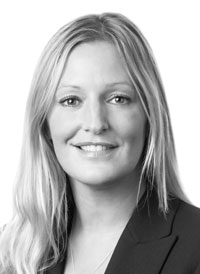 GroupM (MediaCom, Mindshare, MEC and maxus) has launched Xaxis global programmatic media and technology platform into New Zealand. "This expansion will provide marketers across the Tasman with the full suite of Xaxis' audience buying solutions," said Australia-based managing director Esther Carlsen, who will oversee the new Auckland branch (as yet, no people on the ground here).
"This launch further strengthens Xaxis' leading position in the APAC region," she says. "In the past three years, Xaxis has expanded regional coverage to 18 offices across 14 markets including Australia, China, Hong Kong, India, Japan, Indonesia, Malaysia, Philippines, Singapore, South Korea, Taiwan, Thailand and Vietnam.
"After four successful years in Australia, our advertisers have seen the strong and consistent results that we have achieved through what is the first large-scale audience buying platform in the country.
"With client demand for a fully capable audience buying solution growing globally, the timing is perfect for an expansion into the New Zealand market, where we see a great opportunity for growth.
"At Xaxis, we continue to innovate within the audience targeting space and our clients stand to make great competitive gains through the opportunities Xaxis' products provide.
"Xaxis is committed to providing advertisers with innovative products to connect with audiences across all addressable media. Xaxis Radio, which launched in Australia in June, is the latest investment in this mission, following Xaxis Sync's launch last year. Xaxis Sync allows advertisers to sync their TV ads with ongoing digital advertising."
About Xaxis
Xaxis is a global digital media platform that programmatically connects advertisers to audiences across all addressable channels. Through the expert use of proprietary data and advertising technology along with unparalleled media relationships, Xaxis delivers results for over 2800 clients in 45 markets across North America, Europe, Asia Pacific, Latin America and the Middle East. Advertisers working with Xaxis achieve exceptionally high return on advertising spend through the company's proprietary media products, as well as through its specialist companies, Light Reaction, Bannerconnect, and ActionX.
---