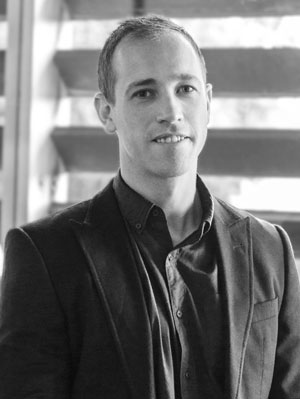 Clemenger Group's Auckland shopper comms agency Raydar has announced the promotion of Tom Roydhouse to managing partner of Raydar this week, following recent leadership changes within the group and is based on the continued success that Raydar has experienced over the past three years.
As managing partner, Roydhouse will maintain day-to-day client relationships, while fulfilling more of a leadership role within the agency. Roydhouse will support Raydar/99 MD Troy Fuller in a pivotal role that aims to "continue to steer Raydar forward as New Zealand's leading shopper communications agency".
"I'm thrilled to be stepping into this role at such an exciting time," says Roydhouse. "As our clients place greater emphasis in the shopper space, we are constantly looking to evolve and innovate to deliver greater strategic and creative solutions.
"As such, we have recently expanded our offering with the launch of our new behavioural research division, Sapien, and are looking to work more closely with our in-house agency partners at 99 and The Workshop."
---
"Coastlands is the largest shopping centre in Wellington – and the only one with two supermarkets."
---
"I am looking forward to working with our talented team to generate outstanding results for our clients, while helping to drive Raydar forward as the leader in the shopper space."
Roydhouse joined Raydar at the start of 2017, returning from a four year stint in one of London's leading shopper marketing agencies. He will bring 10+ years of shopper marketing experience to the role, as well as a strong background in building teams and delivering effective campaigns.
"We have been watching Tom for some time and are thrilled to have him in this new leadership role. He quickly became a key member of the Raydar family, and has more than demonstrated his abilities to step into the role as managing partner," Fuller said.
About Raydar
Raydar is a specialist shopper and retail communications agency that has been part of the Clemenger Group since 2010. It has evolved in recent times, moving from a traditional BTL agency to offering strategic shopper understanding and delivering tailored creative solutions within the expanding shopper environment. Raydar has an extensive list of clients including Frucor Suntory, Fonterra, DB Breweries, Pernod Ricard and Sanitarium.
---