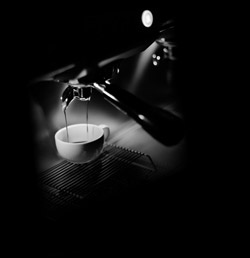 Sierra Coffee has appointed Freeman's Bay Indie Republik to manage its design, creative and media business, across all their coffee brands.
There was no single incumbent; a number of agencies and consultants previously worked on the business – the Republik appointment brings everything under one roof.
Sierra is one of New Zealand's pioneering coffee brands; roasting coffee for over 22 years. Today, Sierra roasts over 1000kg a week.
"Over the past few years we've enjoyed steady, sustainable growth and business isn't slowing down," says Sierra General Manager Pete Campbell.
"It was time for us to bring an agency partner on board, who is prepared to get stuck in, learn our business, and work with us to develop everything from packaging design, to ad creative, to media planning and management.
"Republik impressed us from the start; they ticked all the boxes. And we love the fact that two successful homegrown names have joined forces."
Republik's Craig Abbott said: "Sierra's been a big part of New Zealand's coffee culture since the early '90s and we're looking forward to working together, continuing to build on their success and help take them to the next level.
"We'll be delivering a complete 360 solution to a Kiwi business already enjoying huge success. We've just completed our first project of a complete packaging redesign, which should be on shelves early June."
Sierra coffee is available over the counter from their 34 North Island cafés, and as a range of packaged blends from selected quality supermarkets.