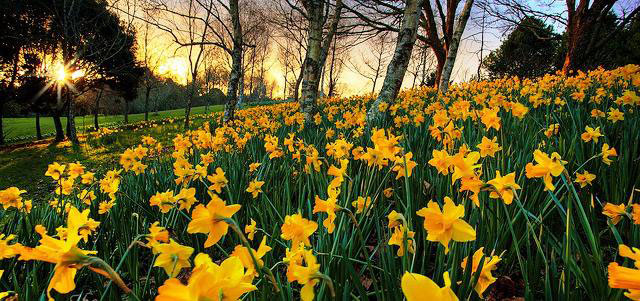 New Zealand media is showing its softer side with support for the Cancer Society's Daffodil Day (nationwide today).
In a statement the Society says one-in-three kiwis are affected by cancer and many of our top media outlets have been "generous to a fault" with their creativity and generosity in throwing their energies behind its annual fund-raising drive.
Rocket Network (a media planning, buying and PR agency in Auckland) has worked with the Cancer Society for the past five years and says it's fantastic to be part of such a great cause as Daffodil Day.
Rebecca Dieudonné, media planner for Rocket says it wasn't too hard getting the various media on-side to promote Daffodil Day.
"It's all about getting on the phone and talking them through the opportunity – we've been overwhelmed with how willing and helpful everyone was to give us additional bonus placement and value over and above the plan. Rocket Network has great relationships with suppliers – this comes in handy when we need a helping hand."
Metservice.com is involved again asking Kiwis to 'bring sunshine into people's lives' – even if it's raining.
"Every little bit helps – whether a donation or a helping hand to keep our fundraising costs down," says Daniel Glover, Communications and Marketing Manager from the Cancer Society of New Zealand.
"We've been totally blown away with the extraordinary value our media team at Rocket has been able to negotiate with some real heavy-hitters such as stuff.co.nz, herald.co.nz, Allied Press, Spotify and TVNZ in addition to Go Media, Bauer, Val Morgan, NZME, Fairfax, Maori TV, Mediaworks and Choice TV.
"The roll of honour is extraordinary – and we are very grateful to everyone involved in this year's campaign and would like to thank those who provided discounted and free advertising."
Daffodil Day is heavily supported by principal sponsor ANZ. "The resulting blanket coverage will guarantee that everyone right across New Zealand is aware today is Daffodil Day."
Visit: www.daffodilday.org.nz  to donate or text HOPE to 469 to donate $3.
---