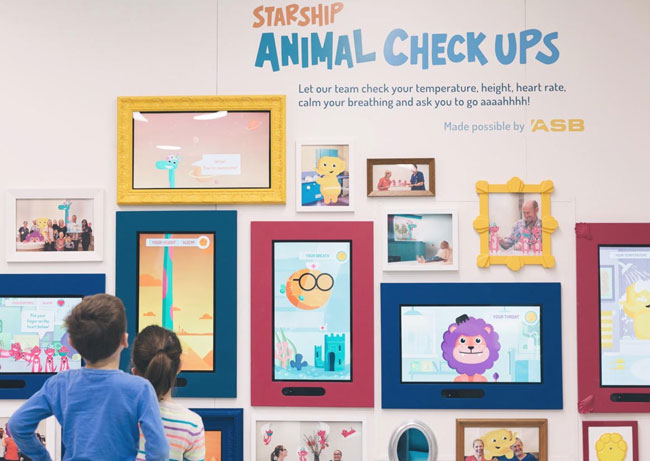 AUCKLAND, Saturday: Design & tech studio Rush was another good winner at the Best Design Awards, taking home three Golds and one of the top accolades – a Purple Pin – on the their first ever visit to the Best competition.
The prizes were for their work in collaboration with ASB and the Starship Foundation Children's Emergency Department renovation, plus Z Energy Fastlane project, which offers a smoother user-experience at the pump.
The Starship renovation project, winners of two Golds and the Purple Pin in the User Experience category entailed designing and building an interactive and functional space to help prepare and familiarise children and their families for the processes they will soon undertake with the clinical team.
---
"Rush took a human-centred design approach involving behaviour observation."
---
Rush took a human-centred design approach involving behaviour observation, talking to play specialists and nurses, and understanding the different coping strategies that reduce anxiety in order to create a calm, fun environment.
Rush chief sales & marketing officer Ghanum Taylor said: "The Starship Animal Check Ups mural, for instance, comes to life with different animal nurse/doctor characters to take children through check-up experiences, from lions teaching children to open their mouths wide to meerkats to reading their heart rate.
"It was developed using a mix of sensors, computer vision and machine learning."
No onsite payment
Z Energy Fastlane won Gold in the Optimising category. The Rush team developed Fastlane, which  it calls "the ultimate refuelling experience". No onsite payment is needed.
Rush has been around town for seven years, has 70+ employees, and works on projects ranging across a variety of sectors, each with technology at the heart.
---