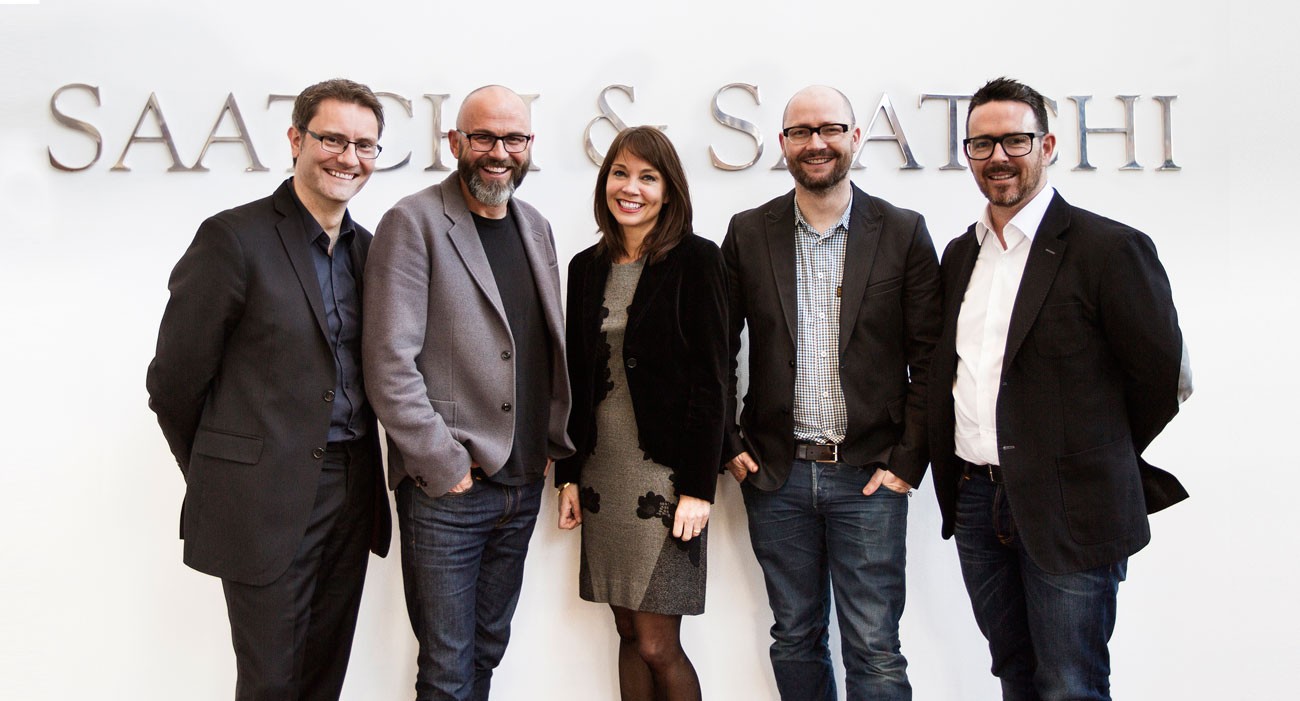 ---
Saatchi & Saatchi has announced the departure of ECD Antonio Navas, and the promotion of CDs Corey Chalmers & Guy Roberts to replace Navas as joint ECDs, effective September 1.
Navas, a Venezuelan by birth, will be returning to the US by the end of the year.
"Antonio has been a great leader of the business and we've had an incredible partnership over the last couple of years," said CEO Nicky Bell.  "He played an instrumental role in the transformation of the agency and frankly, he helped us bring back its soul. Of course it's sad to say goodbye, but we understand he needs to be closer to his family.
"Looking ahead, I'm really excited about the next evolution of the agency with Gus and Corey. They are an incredibly talented creative force – delivering compelling, shareable ideas across any platform.
"They've most recently led Tui Brewery's creative resurgence with Beer Plumber and Catch a Million, and were also behind some of New Zealand's favourite work for Telecom, Corolla and Hilux for Toyota.
"They are inspiring within the agency as leaders and work as natural partners to many of our senior clients because of their genuine passion and ambition for their brands. This has been a planned succession we've been working on internally since the beginning of the year and I know all our people and clients are thrilled that Gus and Corey are taking on the ECD roles."
Corey Chalmers said: "We know it's not just the letter "E" put in front our CD titles – we'll be working closely with our clients at every level to ensure the best work can be done every time. Great work always comes from incredibly trusting partnerships with clients, and we're lucky enough to have one of the best client lists in the country. The fact we also dearly love working alongside Nicky, Murray Streets and Paul Wilson just adds to the excitement ahead."
Guy Roberts said: "Saatchi & Saatchi is still the only agency everyone in New Zealand knows the name of. But gone are the days of just the big TV agency approach and that's what we're loving here. Whether it's plumbing houses with beer, turning stadiums orange, or creating powerful experiential and digital ideas, we're enjoying creating the innovative work that our clients rightly demand."
Antonio Navas said: "For the past three years New Zealand has been my home, and Saatchi & Saatchi my family, the kind you can always count to remain. I've been inspired and I've been baptised by this amazing country. I now need to be closer to family and I hear their call.
"I am appreciative of the opportunity that I was given by Nicky to come to Saatchi & Saatchi and I couldn't have asked for a better partnership, one built on trust and applause. I am happy to have been involved in this amazing journey and I am pleased to leave the most amazing agency in the most capable hands of Gus and Corey.
"But of course it's hard to say goodbye – I think of Doctor Zhivago when he said 'How wonderful to be alive. But why does it always hurt?'"
Chalmers and Roberts first joined forces in 2007 before arriving at Saatchi & Saatchi in 2012. Together they crafted many successful campaigns for adidas and the All Blacks, and were behind the successful launch of 2degrees. They have been heavily awarded at all the major shows, including multiple Cannes Lions, a D&AD Yellow Pencil and in-books, numerous One Show and AWARD pencils, Clios and back-to-back Axis Golds in the last two years.
---