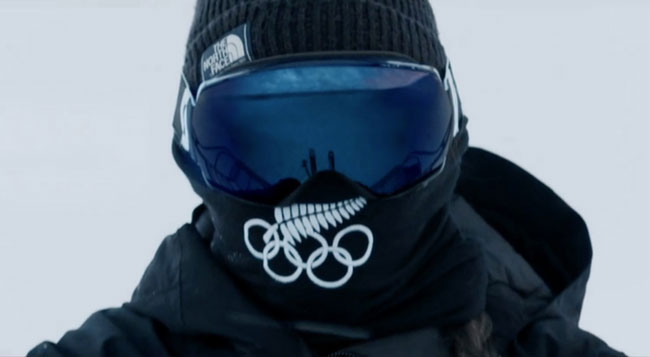 New Zealand Olympic Committee and Saatchi NZ launch new brand platform – #EarnTheFern which features our Winter Olympic athletes in Pyeongchang.
The campaign consists of a social content series and out-of-home – including a special build in central Auckland – and tells the story of what the athletes have done to get to the top of their profession and earn the privilege of wearing the Fern.
Earn the Fern features the stories of skier Janina Kuzma, snowboarder Zoi Sadowski Synott, ski cross athlete Jamie Prebble, and Bruce Wells, who is father and coach to the Wells brothers (three of whom are competing).
NZOC commercial director Sharon van Gulik said, "The brief was to build an over-arching campaign for our 2018 Games that spoke to the unique audiences and athletes competing at each Games. Our Games campaign kicks off the first of these, with stories from our small but dynamic New Zealand team."
Saatchi CCO Toby Talbot said, "It has been a real honour to partner with the New Zealand Olympic Committee and our Winter Olympians in the creation of this campaign. Each athlete's story is unique, but what they all share is a deep pride in the Fern. This new brand platform, #EarnTheFern features our Winter Olympic athletes ahead of the 2018 Winter Olympic Games which opens in PyeongChang tonight.
Watch three of the stories here:

CREDITS
Client: New Zealand Olympic Committee
Creative Agency: Saatchi & Saatchi New Zealand
Production Company: Frontside
Out of Home Contractor: APNO
Director: Sigi Spath
Camera Operator: John-Jo Ritson
---