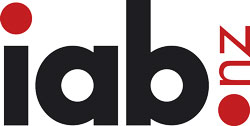 Interactive Advertising continues to grow, according to the latest IAB/PwC Online Advertising Report which notes that Interactive generated $203.5 million in Q1 2016, a 7% increase year-on-year.
Mobile advertising continued its steady climb, generating $9.84m in the quarter a year-on-year increase of 132%. The report shows this growth has been driven by smartphones, with phone-based advertising revenue increasing 160% year-on-year, while tablet revenue grew 32% in the same period.
Overall mobile advertising expenditure now makes up 5% of total online advertising expenditure – "and," says online blogger Jamie Bryant, "this continues to present marketers with a fantastic opportunity to extend their brands' reach in a largely uncluttered environment."
Search & Directories increased 3% to $113m for the quarter and Social Media generated $12m, a significant 66% lift on 12 months ago.
Search & Directories and Social Media together formed 61% of NZ interactive revenue in the quarter.
Access the full report here: www.iab.org.nz (but you'll need to sign up first).
---