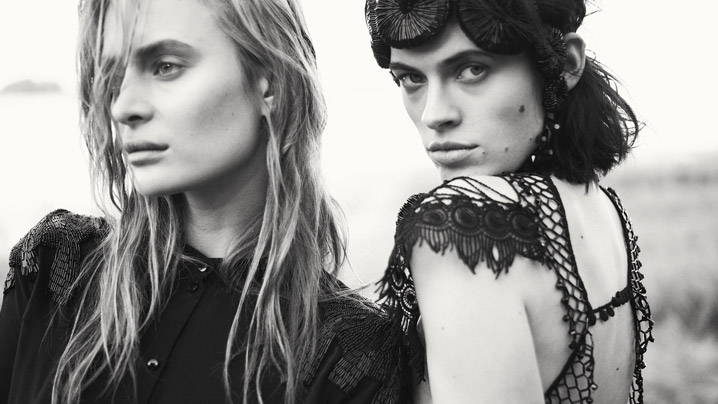 The 10th Auckland Semi-Permanent conference kicks off at Aotea Centre this Friday (2 May). The two-day event aims to "inspire, impress and challenge" all who come.
The MC is Te Radar and the first day features seven speakers, including photojournalist Ashley Gilbertson, whose began his career shooting skateboarders in Melbourne – since then, his work in Iraq and Afghanistan have won international awards.
And the female duo behind Berlin-based fashion label Augustin Teboul, who individually worked with Yohji Yamamoto and Jean Paul Gaultier before coming together to create their own label (which sits between ready-to-wear and haute couture).
Plus the legendary mastery of Golan Levin, a two-time TED speaker who was named one of 50 Designers Shaping the Future by Fast Company Magazine in 2012.
An artist and engineer, who applies creative twists to digital technologies, highlighting our relationship with machines, Levin is followed by the graphic design prowess of Abbott Miller. A partner of Pentagram, the world's largest independent design consultancy based in New York, Miller has collaborated with a number of artists such as Yoko Ono, Nam June Paik and has designed books for The Metropolitan Museum of Art, including Superheroes and Punk: From Chaos to Couture.
Organiser Simon Velvin believes it's his best line-up yet and says he's excited to be presenting a workshop series for attendees alongside the conference, as well as live performances by some of Auckland's best, including singer Janine and the Mixtape.
Says Velvin: "Later in the year it's Wellington's turn again but for now I'm happy to be presenting Kiwis like filmmaker Niki Caro and architect Nat Cheshire (NZ Home of the Year 2014 winner), alongside VFX specialists from Frame Store in NYC, the company behind the visual effects for the Oscar-winning film Gravity, right here in Auckland.
"If you haven't clocked this short, sharp inspiration hit I encourage anyone with an interest in the world around them to come and investigate what Semi-Permanent is all about."
Click here to visit the website www.semipermanent.com/auckland-2014
Click here to get tickets www.semipermanentevents.com/akl-tickets