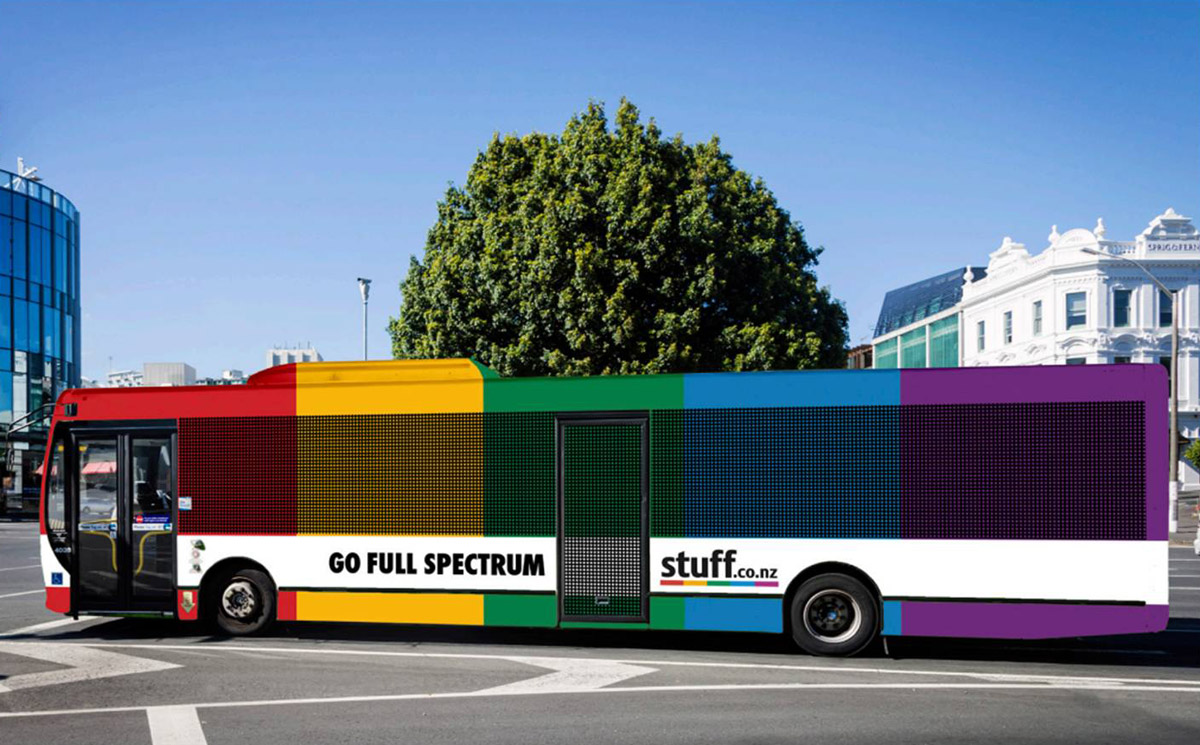 Fairfax Media's online and mobile news site Stuff.co.nz has launched its first big campaign of the year – and the media is all about print.
Go Full Spectrum aims to bring to life the diversity of Stuff as a place where Kiwis go when they want a  news, lifestyle or entertainment download quickly, easily, anywhere, anytime.
"Quite literally, Stuff gives them the full spectrum," says Fairfax Media Marketing Director Campbell Mitchell.
"The campaign is a reflection of the business' commitment to putting their audience at the centre of everything they do.
"The Stuff audience are savvy. They want content on the go and they want this content to match their mood and needs – whether that's being entertained when they have some down time, being kept up to date with the latest news or inspired with fresh lifestyle content.
"Go Full Spectrum is a strong reflection of our understanding of what our audience needs from Stuff. With a spotlight on the breadth of Stuff's content and colourful personality, the campaign demonstrates how Stuff delivers – in an intelligent and clever way."
The campaign, created in conjunction with ad agency Shine, will roll out over the next four months across print, digital, OOH (billboard and bus wraps) and street posters.
Shine Managing Director Simon Curran says the creative demonstrates that Stuff is uniquely poised to fulfil the desires of its audience.
"The creatively rich strapline, Go Full Spectrum, is supported visually by its iconic colour bar. Stuff truly 'owns' the spectrum – an instantly recognisable mnemonic for the breadth of the Stuff offering. Stuff represents everything consumers want to know.
"The executions are topical with an element of intelligence and humour that really embodies the Stuff personality. With news and current affairs naturally being front of mind, the street posters will be updated on a regular basis to keep people entertained and guessing about what will come next!"
The media strategy for the campaign was developed by Open Communications.
CREDITS
Stuff.co.nz
Marketing Director – Campbell Mitchell
National Brand Manager – Pip Cameron
National Brand Executive – Haley Ashwell
Shine 
Creative Directors – Jeremy Taine and Murray Watt
Strategy – Kate Smith
Group Account Director – Anna Murray
Account Manager – Abi Smith
OPEN Communications
Director – Matt O'Sullivan
Communications Manager – TeRoi Dodson
Media Executive – Kylie Turner
---