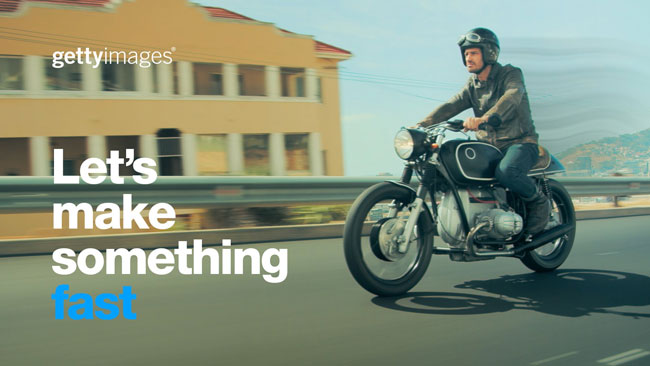 Getty Images asked six Australian and New Zealand creative teams to make a short film using stock footage and one of six themes. Foxtel, The Monkeys, King Content, Paper Moose, Colenso BBDO and Flying Start NZ took up the challenge. Here's they came up with:
See all six films here: hengage.gettyimages.com/letsmakesomething … or cut directly to the NZ end of the chase:
The Getty Let's Make Something – Short Film Competition aims to demonstrate the power of creativity, great content and an open brief.
Now it's your turn
Make your own 30-second film using at least 5 seconds from one of the provided free Getty Images video clips. See them all here: www.gettyimages.com.au/collaboration
Choose one theme for your film: Mind-blowing, Dangerous, Together, Fast, Massive or Lasting. Then enter the comp by uploading your film.
Then create a 30-sec short film using at least 5 seconds of our chosen footage clips. These will be made available to you for free after your have registered on the site. The rest should be footage shot specifically for this project, or something you already have (smartphone video is perfectly fine). The storyline is completely up to you!
You don't have to be a creative to take part.
Entries close Sunday 31 July.
The judges
The competition will be judged by the Getty creative panel: Andrew Delaney (New York, Global Director of Video, Getty Images),  Svetlana Zhukova (Head of Marketing, ANZ, Getty Images), and teams from Foxtel, The Monkeys, Colenso BBDO (Auckland), King Content, Flying Start (Auckland) and Paper Moose.
Shortlisted films will be screened at a special event in Sydney in August, where Getty will also announce the winner. M+AD will run the result the same day.
Prizes
1st: DJI Phantom 3 Advanced Drone for you AND Six months of free footage for your favourite not-for-profit.
People's Choice Prize: GoPro Hero 4
Best film on each theme: $150 Amazon Card
---