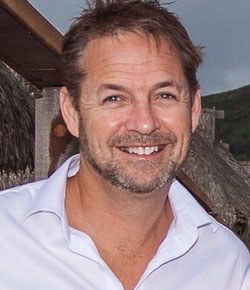 Parnell & Christchurch-based software content marketing platform Shuttlerock has become the first New Zealand company to pick up a top honour as part of the annual Facebook Innovation Spotlight, taking out this year's Creativity category.
Facebook's Innovation Spotlight Awards recognise industry partners working to create technology and services that make it easier for brands to source and deliver quality content at scale.
The Creativity category specifically celebrates those partners helping marketers with challenges such as generating original content, fighting ad fatigue and low ad relevancy, in a world where budgets and resources are continually shrinking.
The 2016 Facebook Innovation Spotlight received submissions from a number of global technology solutions, agencies and partners from around the world. Shuttlerock's success was based on a range of factors, including the strength of its client results, uniqueness, scalability, and size of market.
As part of the entry Shuttlerock also showcased the success of foundation client Jucy Rentals, to demonstrate the power of the platform.
---
"We've worked very hard to build a truly unique platform, that lets organisations generate authentic photo and video content, quickly and easily, through a combination of innovative tools," said COO, Paul Bingham.
---
"We're thrilled and honoured to receive this award as recognition of all that hard work.
"It's also an opportunity to recognise our fabulous NZ clients, who have guided and supported us over the last fours years as we've built the platform into a truly world class offering.
"We believe it's not just a first for any organisation in the whole of the Southern Hemisphere – and it's pretty exciting to get this sort of validation from the biggest global player in social media.
"In addition the award allows us to continue to build a strong partnership with Facebook itself, as the greatest power player in global digital marketing. We'll be working with their team over the coming months to launch even more new products for our clients."
In recognition of the win, Shuttlerock will be profiled by Facebook at two international advertising and digital marketing conferences, the Cannes Lions in June, and dmexco Germany in September.
It will also take a share in US$500,000 worth of advertising credits, set aside by Facebook to promote awareness of all winners.
About Shuttlerock
Shuttlerock is a world-leading visual marketing platform that allows brands to generate real-time, authentic photos and videos for paid, owned and earned digital channels. Launched in 2011 in New Zealand, Shuttlerock quickly expanded into the United States, Australia and Japan and now has over 100 clients across the globe. Its innovative and experienced marketers are committed to creating success stories for their clients and leading the next generation of digital marketing.
---