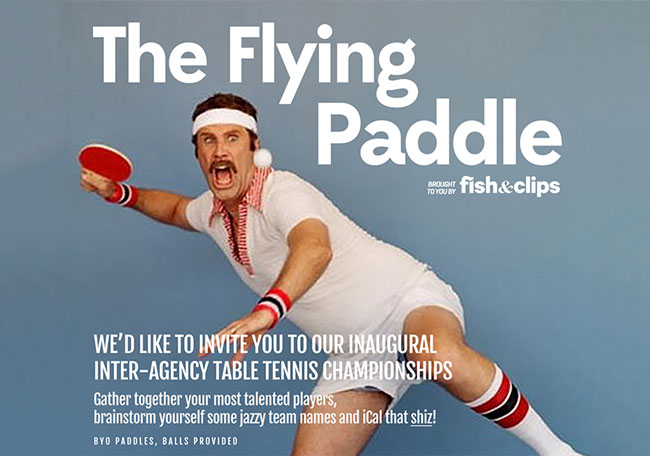 Fish and Clips are hosting an inter-agency table tennis championships called The Flying Paddle at Studio 230 on Thursday 11 August 11th. And you're invited.
The tournament's focus is mixed doubles and singles, with qualifying and championship rounds. Balls are providers but athletes are advised to bring your own paddles.
Proceedings get under way at 230 Ponsonby Rd at 7pm. The cost is $250 per team (or $5 at the door for non-competitors).
RSVP to hello@fishnclips.com by this Thursday (14 July).
---