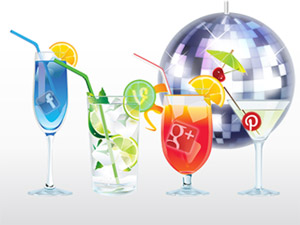 Nominations for the inaugural #SMCAKL Awards are now open – but you'll need to get your skates on – the lead times are very short.
The #SMCAKL awards evening (and social media "networking event of the year") comes to Auckland's Britomart Country Club on Wednesday 18 June, when social media favourites (and outstanding faux-pas) will be inducted into the #SMCAKL hall of fame.
Nominations are now open across five categories:
Meteoric Rise on Social Media
Most Epic Tweet
Social Media Whoopsie
Best Display of Social Conscience
Best use of Social Media By a Brand or Company
Entries close in just five days – on Tuesday 10 June – at smcakl.com/Smcakls. All finalists will be advised by Thursday 12 June 12th and will be invited to attend the awards show. Multiple entries are fine.
You can also obtain awards tickets at that site (smcakl.com/Smcakls). Entry is free, but an RSVP is essential.
The #SMCAKLs are presented by Social Media Club Auckland and sponsored by Vodafone and Oracle. Pandora Internet Radio is meeting the event's musical needs.
Tweet @pandoranz with your suggestion and hashtag #smcaklmix to play DJ and add your favourite songs to the #SMCAKL mixtape. There will be special spot prizes for the best suggestions.
EVENT INFO
When: 6pm – 12pm, Wednesday June 18th
Where: Britomart Country Club, 31 Galway St, Auckland.
---