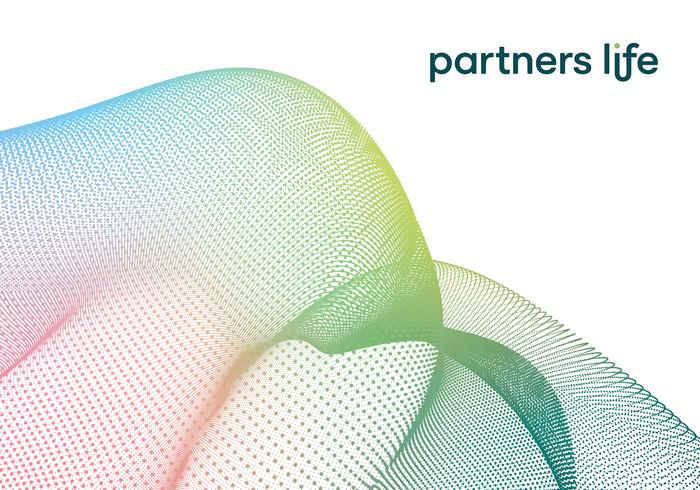 AUCKLAND, Today: Health insurer Partners Life has teamed up with Special Group Auckland to celebrate one decade of business with its first brand relaunch. The transformation represents the next chapter of the Partners Life story, in-line with its vision to disrupt the insurance sector, ensuring Kiwis get the most out of their life and health insurance.
Working alongside Special Group's strategy and design teams, the new Partners Life visual identity includes a bold design ecosystem that will be translated across all internal and external touchpoints.
Partners Life marketing GM Tina Morgan said: "The new look cements Partners Life's promise to demonstrate its core values; celebrating individuality, generosity, restlessness, and doing the right thing.
"At the crux of the rebrand is Partners Life's commitment to challenging the status quo, visualised through an innovative 'restless form' design language.
---
"The new visual identity encompasses a new logo, website, visual design ecosystem, and consumer touchpoints."
---
"Partners Life has spent the last decade reimagining the customer experience for life and health insurance. Our brand relaunch represents a key milestone in our journey to making sure Kiwis are getting the best cover for their unique needs."
The new visual identity encompasses a new logo, website, visual design ecosystem, consumer touchpoints and is centred on an ever-evolving design motif of interconnected dots.
Partners Life appointed Special Group as its integrated advertising and strategic partner in 2019. The partnership has since seen further development and implementation of Partners Life's Get Life Right brand platform that disrupts conventional routes of marketing life and health insurance.
Special cofounder/executive design director Heath Lowe said: "A brand's identity is critical to consumer perception and sets the standard for how a business operates. It's exciting to work together with Partners Life, to help express their business leadership, looking ever forward to a future of reinvention and innovation."
About Partners Life
The company opened its doors in 2011 with an ambition to provide Kiwis with the best life and health insurance experience. Partners Life now claims to be the second-largest life and health insurer in New Zealand whilst staying true to its vision and remaining 100% Kiwi operated.

CREDITS
Partners Life: Tina Morgan, Alicia Pedersen
Executive Design Director: Heath Lowe
Design Director: Richard Francis
Intermediate Designer: Madeline Lissington
Studio: Gavin Le Claire, Ky Lee
Design Account Service: Emma Vivian, Shalin Kothare
---