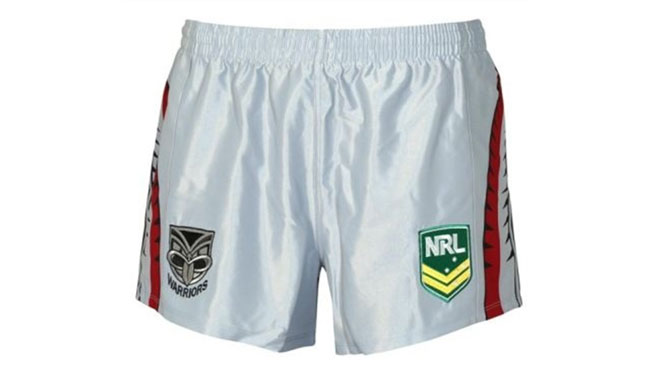 AUCKLAND, Today: A new commercial concept that will see a future Vodafone Warriors sponsor paying only when the team is winning, with part of it then donated to charity, has been unveiled by club ceo Cameron George.
The concept will see the back-of-the-shorts sponsor pay $5000 if the team is leading at halftime, and then $5000 more if the team wins the game. Ten percent of the overall season earnings from that sponsorship will then go to charity, through the Great Vodafone Warriors Charity Day event.
George says the concept is another way the Vodafone Warriors are demonstrating innovation and creativity in the sports sector and within the NRL, pushing traditional boundaries when it comes to sponsorship, membership, ticket sales, fan engagement and game day activities.
---
"The target – 9.6 million broadcast viewers across Australia and New Zealand per season."
---
"We're a club that is passionate about our fans and our supporters, including our fantastic sponsors," he said. "Being able to offer a potential new sponsor the chance to get their brand out there in front of more than 9.6 million broadcast viewers across Australia and New Zealand per season, is hugely valuable.
"We're really looking forward to the 2019 season, and there will be plenty more creative thinking and new things to come in the new year for the Vodafone Warriors.
"In our 25th season this is a once-off opportunity for a sponsor to support us in a new way, whilst also knowing they'll be contributing to charity as well. It's an exciting concept and we look forward to speaking with potential sponsors wanting to take up this new property.
Learn more direct from the Warriors' PR manager, Kelly Armitage: 027 213 5625, kelly@warriors.kiwi
---