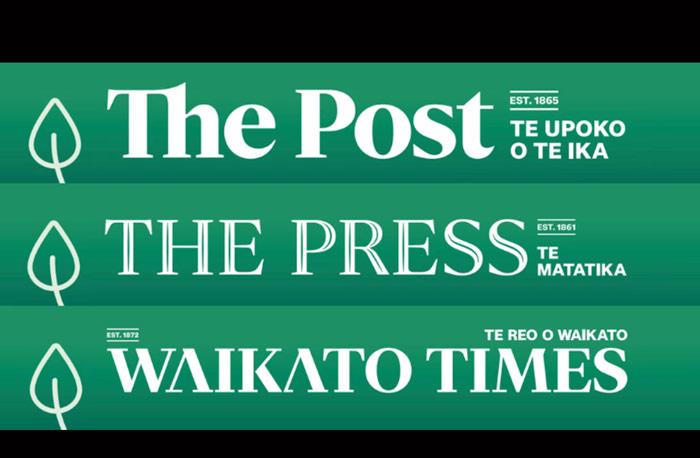 AUCKLAND, Thursday: Stuff Group is turning seven of its mastheads green for a good cause. From Labour Day (this Monday 23 October), the Monday editions of the newspapers will be printed on 100% recycled paper.
Stuff brand connections MD Matt Headland said: "The 100% recycled newspapers are a market first and offer all brands the opportunity to advertise in the most sustainable print environment in Aotearoa.
"Research shows that 80% of consumers think about sustainability when making their day-to-day purchasing decisions.
"We're really happy to offer opportunities in our 100% recycled papers for all our commercial partners, and in particular for brands who – like us – are working hard to minimise their environmental impact. We're creating the opportunity to be part of a sustainable future for all brands."
"The papers will include a dedicated section for The Forever Project – journalism covering environmental, climate and conservation news, as part of the company's ongoing commitment to sustainability."
---
"The seven mastheads are The Post, The Press, Taranaki Daily News, Manawatū Standard, The Timaru Herald, Marlborough Express and Nelson Mail."
---
Stuff masthead publishing managing director Joanna Norris said: "the recycled papers are the latest step in continued efforts to improve the sustainability of its products.
"We need to walk the talk. We report on the impact of climate change and conservation threats every day from extreme weather to coastal inundation to dirty rivers. These are issues none of us can afford to ignore; we want to not only do the journalism, but also look at our own business by continuing to improve our environmental footprint.
"In addition to using recycled paper, our print sites have made other steps to improve their environmental footprint such as using biodegradable vegetable-based ink, chemical-free plate processing, and the recycling of waste paper and aluminium plates used in newspaper production.
"We also continue to reduce our transport impacts and emissions profile recognising we need to keep working hard to improve this."
"In 2022 Stuff became New Zealand's first media owner to be B Corp certified. This is reflected in Stuff's continued reporting across sustainability and climate change and in being awarded the winner of the Kodak Senora Green Leaf Award (2019) for environmentally sustainable printing practice."
---