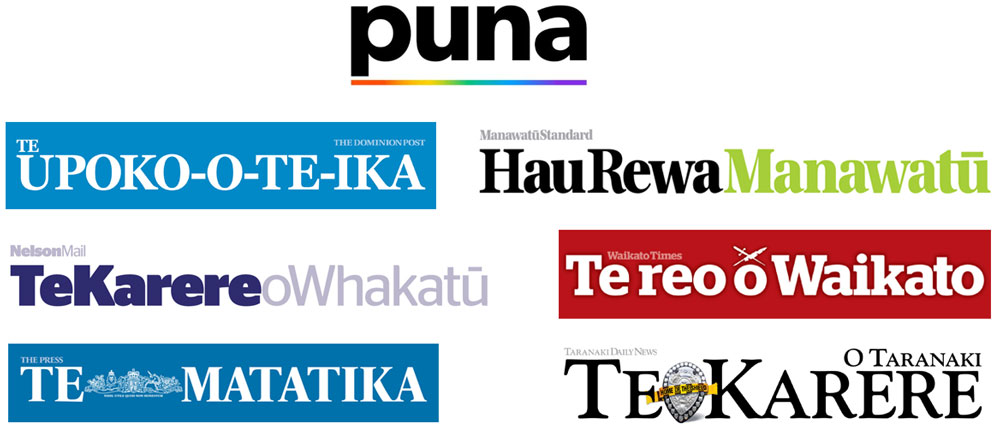 In celebration of te reo, Stuff this week is running Maori language versions of the mastheads of six daily newspapers throughout the country – plus the Stuff homepage.
Stuff ed-in-chief Patrick Crewdson said: "As well as changing our daily masthead logos, we're using Māori Language Week to kick-start our internal journey to embed te reo into Stuff's organisational culture."
THE TRANSLATIONS
Puna (Stuff): As a verb, puna means to well up or flow. As a noun, it's a spring of water, a well, or a pool.
Hau Rewa Manawatū (Manawatū Standard): The word hau means the dissemination of news.
Te Matatika (The Press): Matatika means to be honest, impartial.
Te Reo o Waikato (Waikato Times): Translates to "The voice of Waikato".
Te Upoko-o-te-Ika (The Dominion Post): The newspapers full title, Te Pūrongo o te Upoko-o-te-Ika, translates to "The report from the head of the fish" (of Māui).
Te Karere o Whakatū (Nelson Mail): Whakatū is the Nelson region and karere means messenger.
Te Karere o Taranaki (Taranaki Daily News): Translates to "the news of the Taranaki region".
---