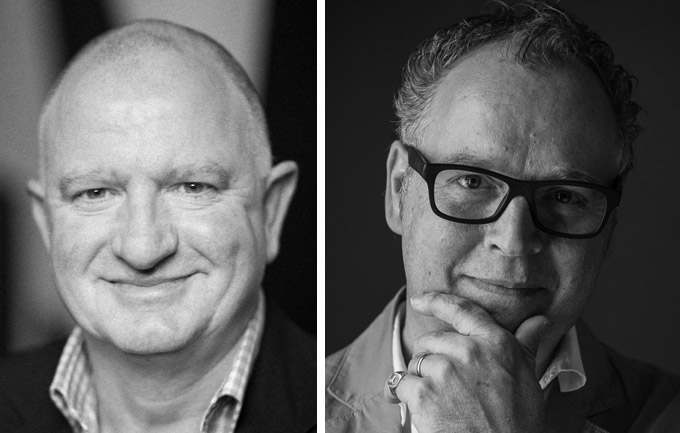 Whybin\TBWA chief creative officer Toby Talbot has handed in his cards after only one year in the job, and is to return to the DDB fold at DDB Sydney in the same CCO role.
In Sydney, he will presumably report to DDB's Sydney-based regional director Andy Fackrell (who six months ago was promoted from the DDB ECD job in Auckland).
Whybin ceo Todd McLeay has moved quickly to plug the hole, naming Dave King – CEO/ECD at doomed M&C Saatchi Auckland – as Talbot's replacement as CCO.
This appointment has put paid to last month's M&C plan to sell the business to King and his joint CEO Tony Burt, and the agency will now close in July (at press time, Burt's future was unclear).
King will join the Whybin team in Auckland in early July.
King is one of the most successful, integrated creative leaders in the region, having forged a career that spans digital, direct and above-the-line. In 2007 and 2008, he was named one of the most awarded creative directors in the world by The Won Report, and is consistently one of the most awarded direct and digital creative leaders in Australasia.
In 2011, King was awarded the Irving Wunderman award at the Caples Awards in New York. His work has won more than 30 Caples awards, including a number of Gold awards and the Best in Show award in 2008. King has also won 14 Cannes Lions, in additional to many more Australian and New Zealand awards.
"I am delighted that Dave is now in a position to join our growing team in New Zealand at this time," said TBWA International president Keith Smith in a statement.
"He is one of the rare creatives that can move seamlessly between media types and is perfectly suited to lead Whybin\TBWA in it's [sic] push to create brand-aligned content across a broader range of customer channels.
"Dave has a formidable reputation for developing talent and for producing work that is highly effective. He is the modern age creative mind – media-neutral, very savvy, and an excellent mentor. He's the ideal fit for Whybin\TBWA."
Whybin\TBWA NZ ceo Todd McLeay said King "truly understood the new marketing order".
"We can't be in the business of creating a narrow range of highly crafted media productions and expecting them alone to do the job for a brand," said McLeay.
"At Whybin\TBWA, we're moving past optimising media placement to build a business model that optimises content itself.
"This requires a different way of thinking, which is why Dave is a great fit with our team."
At DDB Sydney, Talbot will work alongside ECD Dylan Harrison (who for six months in 2010 was ECD at Saatchi & Saatchi Auckland) as the network puts a new creative structure in the region.
"I'm thrilled to be returned 'home' to DDB, and I am excited to be joining Dylan and the team."