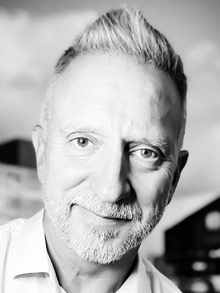 SINGPORE, Today: Media Intelligence platform Telum Media has appointed Stuart Thompson as its New Zealand manager.
Telum ceo Michael Webster (based in Singapore) said: "Stuart will be based in Auckland, and will work to support and build on Telum's client base across Aotearoa New Zealand, and well as deepening the company's relationships with newsrooms and media outlets across the country.
"Stuart brings more than 25 years of national and international media and advertising experience to Telum, and for the past six years, has run Live Wire Media and Z-Card NZ.
"His background includes senior roles within NZME's radio business and with Bauer Media locally, along with senior management positions at APN News & Media, Val Morgan Cinema Advertising and NZ Picture Library.
"Stuart has also previously worked with The Wall Street Journal, Lloyd's List and Intelligent Media in the UK.
---
"The chance to lead and drive the offering across New Zealand is such a great opportunity."
---
"Stuart brings a wealth of media and communications experience and connections to Telum, which will help further improve the platform and localised knowledge for our clients.
"We are delighted to welcome him to the team as we enter a new stage of growth across Aotearoa New Zealand."
Stuart Thompson said: "I'm really excited to be joining Telum at a time of growth for the company. The depth of content and knowledge within the database is second to none and the chance to lead and drive the offering across New Zealand is such a great opportunity."
About Telum Media
Telum Media is an Asia Pacific media relations platform. Telum connects journalists and communications professionals across Asia, Australia and New Zealand through its ecosystem of products and services including news alerts, media requests and through its media intelligence platform.
---