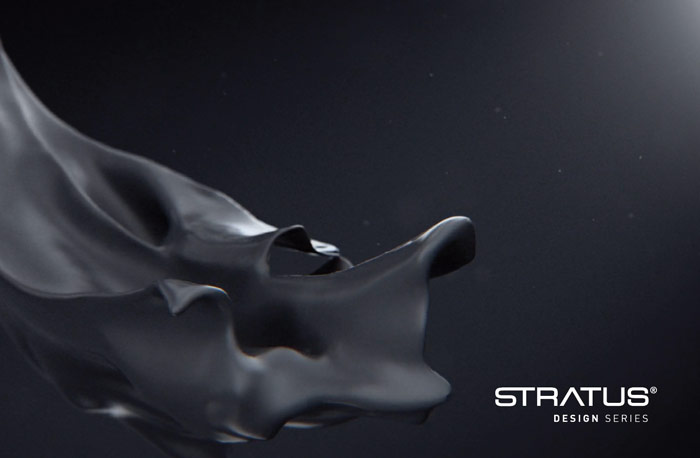 AUCKLAND, Thursday: Tenfold Creative has released a new campaign for Stratus Design Series and rainwater systems. The campaign explores the genesis of the Marley NZ product.
Tenfold MD Brendon Gleeson said: "The attention-grabbing campaign uses fluid motion animation to underscore a key product benefit.
"While most competitor spouting and downpipes have a painted coating finish, the Stratus range is unique and stands out from the crowd on account of its colour being embedded at a molecular level – creating a lustrous and durable finish.
---
"The attention-grabbing campaign uses fluid motion animation to underscore a key product benefit."
---
"Available in New Zealand's favourite roofing colours; Black, Grey Friars, Ironsand, and FlaxBlack – along with classy metallic finishes of Copper and Titanium, Stratus certainly lives up to its reputation of being a designer range of products."
The Argentine connection
"We worked with an animation company in Buenos Aires called InlandStudio."

CREDITS
Client: Marley New Zealand
General Manager Marketing: Scott Townsend
Senior Product Manager: Nigel Montgomery
Agency: Tenfold Creative
Creative Partner: Jon Raymen
Group Account Director: Hayley Wallace
Managing Director: Brendon Gleeson
Animation: InlandStudio Buenos Aires
---