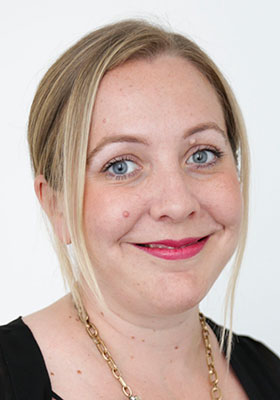 AUCKLAND, Today: After 12 years with Kantar TNS New Zealand, Emma Eichbaum is leaving her position as executive director to accept a role as head of Kantar TNS Thailand.
Eichbaum was appointed to the exec director role at Kantar TNS two years ago, and has previously held a number of pivotal roles in the business including business development director and lead for the brand & communications disciplines.
As part of the leadership team, she played a key role in setting and implementing business and revenue strategy, driving business growth and thought leadership development. 
Eichbaum received recognition for her work at the biennial Research Association Effectiveness awards, receiving a platinum award in 2016 and three awards at the 2018 event for her work for Visit Ruapehu.
Initially starting with boutique research-based marketing consultancy ConversaGlobal (acquired in 2007 by what is now Kantar TNS), Emma's career has seen her work with both public and private sector clients across a broad range of industries including travel and tourism, telecommunications, banking and finance, education, FMCG, exporting, retail, media and publishing. She also initially launched and helmed Kantar TNS' principal thought leadership study Connected Life in New Zealand.
Eichbaum says she is excited about the challenge her new role will bring: "I'm looking forward to working in a fast-paced developing market and being inspired by fresh and different thinking from other parts of the APAC region," 
---
"This reflects the esteem in which Emma is held in the APAC region, as well as the esteem in which the NZ office is held."
---
"The market is large and growing in sectors quite different to where we play in New Zealand, so I look forward to getting exposure to those as well as looking for growth opportunities for the business in areas where I have expertise."
While sad to see her go, David Thomas, Head of Kantar TNS New Zealand, says this is well deserved recognition for Eichbaum.
"This is a fantastic accomplishment for Emma, reflecting the high esteem in which she is held around the APAC region, as well as the esteem in which the New Zealand office is held," he said.
"Emma has a passion for extrapolating actionable insights and working with people and organisations to ensure they always make impactful decisions that drive growth, which will put her in good stead in her new role."
Eichbaum will be based in Bangkok and starts her new role mid-January.
Thomas says Kantar TNS has begun the process to replace Eichbaum in Auckland.
About Kantar TNS
Kantar TNS New Zealand is a full-service market research-based consultancy offering unique insight and in-depth understanding for businesses seeking growth strategies across the Asia Pacific region. As part of a global community of over 80 countries, the New Zealand office integrates the best of Kantar TNS global expertise with its specific local market knowledge to deliver actionable insights. Kantar TNS is part of Kantar, WPP's insight, information and consultancy group.
---