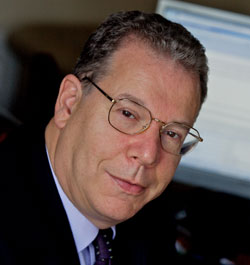 New Zealand's news media is already more concentrated in its ownership than many comparable countries even before the proposed merger between NZME and Fairfax's New Zealand news assets, says a paper commissioned by the Commerce Commission from two UK-based specialists on media diversity.
Fairfax and NZME have been pushing hard their case for a merger – notably last week's Editors' statement in support of the merger, a biased document if ever there was one. NBR has, thankfully, been giving space to other views.
Like this one, from London's Reuters Institute for the Study of Journalism at Oxford University (written by NBR's Pattrick Smellie): "Pre-merger, the situation in New Zealand is different from any of these comparator countries," writes director David Levy, media policy adviser and founder of the Communications Chambers consultancy, in a report dated November 16, published on the commission's website, and today published by NBR.
Levy compared the range of news sources available to New Zealanders to similar countries by size or geography – Finland, Denmark, Norway, Ireland, and Australia.
"Judged by the news of major providers, the New Zealand news market is already more concentrated, there is relatively little routine use of news sources from outside New Zealand and the level of public service provision in New Zealand is relatively low," he says. "The bulk of consumption of news in New Zealand is distributed across a limited number of major brands, the number of which will be even more limited should the merger take place."
The commission has shocked NZME and Fairfax by issuing a strongly negative draft determination opposing their proposal to merge the country's two biggest newspaper and online news publishers, whose major brands are the New Zealand Herald, the Stuff website, and a string of regional newspapers, including the Dominion Post in Wellington and The Press in Christchurch.
Read the full story here (access to this article is free).
---