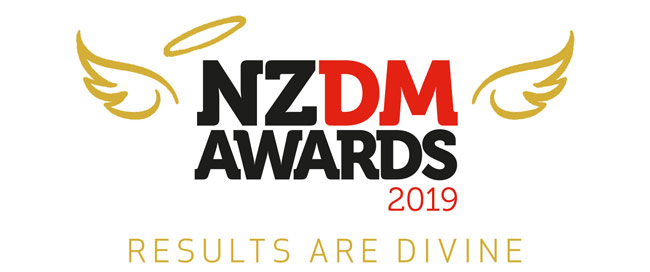 AUCKLAND, Today: McDonald's with agency partners Track NZ were the big winners at the 2019 NZ Direct Marketing Awards, hosted last night by the Marketing Association.
Taking home both the Nexus Supreme and the Grand Prix Awards, McDonald's were recognized for their transformational, customer-centric campaigns via the MyMaccas app.
The judges said that McDonald's should be recognized for a brave and successful campaign that delivered results on a large scale. By capturing customer data and developing segmented strategies to grow customer interaction, McDonald's are now the ones to watch for clever marketing innovation in New Zealand.
Jo Mitchell, McDonald's director of marketing, was delighted with the result. "This is great recognition for the partnership we've built with Track NZ.  Macca's app is the latest iteration of delivering convenience to our customers, and it is now a core part of our business growth."
Vanessa Morris from ASB was named this year's Mary Robbins Direct Marketer of the Year for championing the customer within the banking industry.
The award honours the late Mary Robbins who was instrumental in creating the NZDM Awards – or the RSVPs as they were known back then.
Even after 30+ years, they remain a sought-after professional recognition in the marketing industry with around 500 guests attending last night's gala dinner at Cordis, Auckland. 
---
"FCB took to the stage numerous times to collect Golds for Mercury, Flight Centre and the Ministry for Primary Industries."
---
FlexiGroup was named the Keith Norris Direct Marketing Organisation of the Year, with the judges saying that they demonstrated all the attributes they look for in an organisation worthy of this award.
In a highly regulated and competitive industry, FlexiGroup have achieved record growth results both in terms of revenue and customer growth.
FCB took to the stage numerous times during the night to collect gold trophies for their work with clients Mercury, Flight Centre and the Ministry for Primary Industries.
Other Gold awards went to TAB & Skinny Marketing, ASB, Les Mills International, Mars with Colenso BBDO, AA with partner Track NZ, Vitaco and Energi Advertising, and Fuji Xerox.
Kiwibank continues to scoop industry awards for last year's I Am Hope campaign fronted by Mike King, who was on hand to celebrate the win.
Marketing Association ceo John Miles said: "This year, the NZDM Awards were a true celebration of the best in direct, personalised marketing driven by data and insights.
"Congratulations to all our winners and a big thank you to our platinum sponsors Loyalty NZ and Orangebox for their ongoing support of these awards."
---