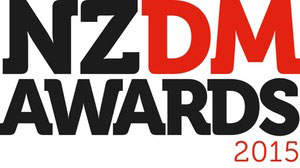 justONE and .99 lead the way towards the finals of the NZDM Awards with 17 unique campaigns making the shortlist, followed by Colenso BBDO/Proximity with 11, FCB with 7, Young & Shand with 6, RAPP 4, Saatchi 4, Federation 4, Barnes Catmur 4, Rainger & Rolfe 4, Republik 3, Shirtcliffe & Co 3, and two apiece to Tracta, True, and Twenty.
"This year the judges faced the enormous challenge of reviewing entries that are now defining and shaping the new possible in DM," said chief judge said Trevor Moodie. "With competition just as competitive as in 2014, the changing landscape of DM was evident with the 16% increase in the number of entries received in the Channel categories".
The NZDM Awards consist of Industry sector categories that enable campaigns to be assessed against their competitors, Channel awards that represent the multi-channel environment direct marketers operate in, the Craft Awards that celebrate the 'art' of the individual elements within response marketing and the Nexus Awards recognising excellence in creating the foundations on which measurable campaigns are based.
All category winners (excluding the Special Awards) will be honoured with Gold, Silver or Bronze recognition. The Gold Award recipients in the Industry and Channel categories will be judged by a panel of industry experts who will decide which campaign has risen to the top as the most exceptional example of individual brilliance in direct marketing and ultimately become the Grand Prix Award winner.
"Congratulations to all this year's finalists; it is a great achievement to be awarded this accolade and a big 'thank you' to all who entered. We'll look forward to seeing them all on Awards night," said Marketing Association ceo Gill Stewart.
The winners will be unveiled at the awards night on Thursday 25 February at The Langham, Auckland.
---