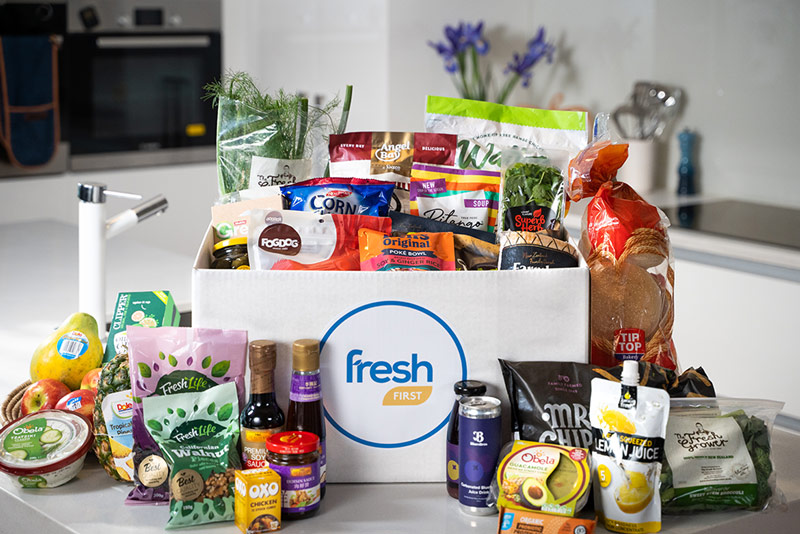 TAKAPUNA, Today: Auckland media shop Fresh Media, with their platform fresh.co.nz, is launching a new opportunity for brands to get their products in front of hungry customers, whilst also giving back to the community.
Already known for their full-circle marketing services, Fresh Media is now releasing limited-edition occasion-led food boxes, complete with recipes and video instructions for families to follow.
Founder Mark Nelson sees the boxes as the next step in customer discovery for the brands that he works with, enabling customers to enjoy and discover brands from both small artisan producers and established supermarket brands, as they learn new ways to pair items and create quality meals in the home.
"The best place to sample and discover new offerings is in the comfort of your own home, Fresh First Food Boxes will introduce new products and brands, alongside well known products.
"Supporting video content will encourage customers to create and share their meals – whilst also providing a feedback loop for the brands involved. We're closing the loop, and offering full circle brand exposure and experience.
"It's an exciting opportunity for both brands and the end customer. Customers will enjoy great products, a great price, and a great overall experience all the while knowing they are helping others.
---
"Along with our partner brands, we are working with Dave Letele and the Buttabean Motivation Foodbank to support those in need."
---
"Making the Fresh Food First Boxes extra special is the Buy 1, Give 1 model upon which they are built. Along with our partner brands,we  are working with Dave Letele and the Buttabean Motivation Foodbank to support those in need.
"For every box purchased, another pay-it-forward box, full of staples and practical food for the family, will be distributed to the community via Dave's foodbank model.
"We represent great brands and focus on collaboration and creativity. The launch of our food box brings collaboration to a new level – great brands and great people coming together to make a difference. Our Matariki box is just the beginning.
"It's a practical solution for brands to build awareness and engagement with their consumer. With the future of traditional in-store sampling methods in doubt, due to concerns around safety and hygiene – the boxes provide the perfect opportunity to go directly to the customer experience."
"Brands included in the purchased box include Angel Bay, Waitoa, Farmlands, Pitango, BluesBros, and FogDog. The pay-it-forward box continues to grow ahead of delivery on 23 June.
"Fresh First Food Boxes are designed to be occasion-led and strictly limited numbers. The first box is being launched to celebrate Matariki with 500 available to purchase."
---