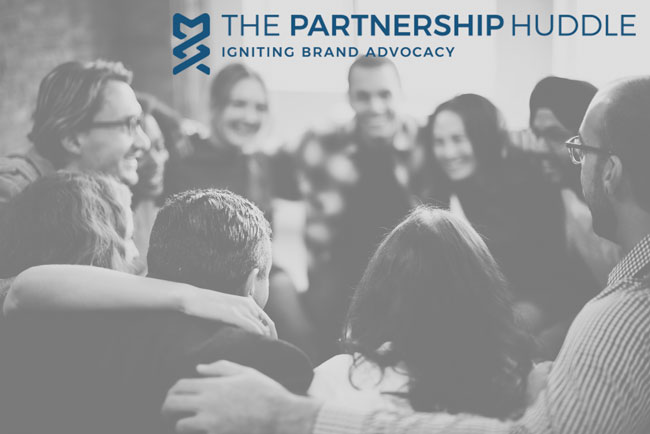 Auckland-based commercial strategist Sarah Lewis and brand advocacy specialist Nick Rowland are launching a new sponsorship event named The Partnership Huddle.
"It came about as Nick and I have a combined 34 years' experience in the industry yet struggled to find a conference that really connected all the key players in the sector.
"In a world of direct digital communication, why are partnerships still a popular marketing tool for brands and rights holders?" Lewis asks. "The simple answer is that a well-appointed partnership tells an authentic brand story to an increasingly cynical market.
"The Partnership Huddle is an 'unconference'. Taking away the 'lectures' and the 'jargon' and providing a forum for brands and rights holders to pull back the curtain and delivering some good honest dialogue about how to work together more effectively. The event is focused on less people talking 'at' you and more 'connecting conversations'.
"This 'unconference' is the first of many unique events designed to educate rights holders, businesses of any size and 'not for profit' organisations to blend ideas and strategies and to create meaningful partnerships."
---
"We now put the fan at the forefront of the relationship – and the rest will come."
---
The Partnership Huddle will launch on Wednesday 28 March with an inaugural one-day event that aims to bring together top NZ marketing and partnership professionals sharing ideas, objectives and even frustrations with each other and some of NZ's leading social media influencers.
Sarah Lewis is an expert in media, events, sports and tourism marketing.Her experience includes delivering the VIP Arrival and Departure programme for the 2012 Olympics and 2012 Queens Jubilee through to leading the NZ stage of the Rugby League Four Nations Tournament, the Stephen Adams Invitational.
She has also worked in senior sponsorship and marketing roles for APN, Telecom, TVNZ and The Vodafone Warriors. Sarah is currently managing director of Sursum Consulting
Nick Rowland's expertise lies in activating commercial, sports, media and event partnerships.
As the founding director of Side by Side, he has played on both sides of the commercial sports 'fence', working on events with the TAB, the Steven Adams Invitational, NZ Golf, Zoomy, New Zealand Football, KartSport New Zealand, and advised high profile individuals including Tim Southee, Monty Betham, & Sam & Emmett.
Rowlands says he has seen a movement away from traditional sponsorship into more sustainable partnerships. He says this has created opportunities that haven't been available before. "So, for us, we now put the fan at the forefront of the relationship – and the rest will come.
"It was on that promise that Side by Side and The Partnership Huddle were born.
---