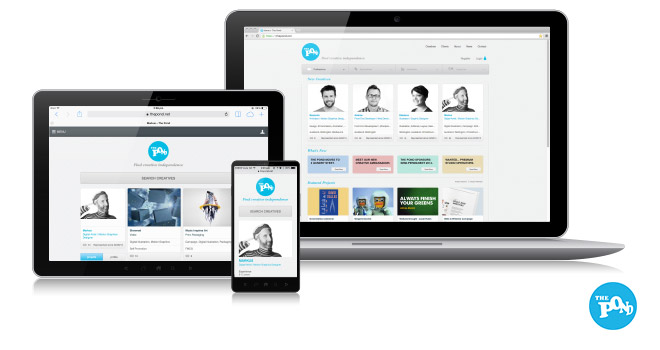 The new, fully responsive website for creative talent agency The Pond, redesigned for iPad and iPhone, went live on 1 February and visitor numbers have jumped rapidly since.
More screens, more exposure, more bookings are the magic formula," says director Leighton Howl.
"Our investment means the creatives we represent can be found more easily by clients on any device at any time, after hours and now as far away as Australia and Asia
"You can now search for the freelance creative you need for you agency or business. What's new is you are able to filter by profession, specialist skills, industry experience and location when sourcing talent.
"Given the work we've put into design, user experience, search engine optimization, we expect every creative to attract over 10,000 key views a year – that's 10,000 clients or businesses looking for a creative to hire or engage with on a project."
Howl says the change of URL from .co to .net reflects the closing gap between New Zealand, Australian and Asian markets, as the opportunities for the freelancer creative continue to grow.
The opportunities locally aren't just with agencies, Howl says. "The new website is exposing and connecting creatives in the main centres with SMEs that now have a place where they can go to find the professional industry freelancers with the skills and expertise they require to grow their business."
Visit the site: https://thepond.net.