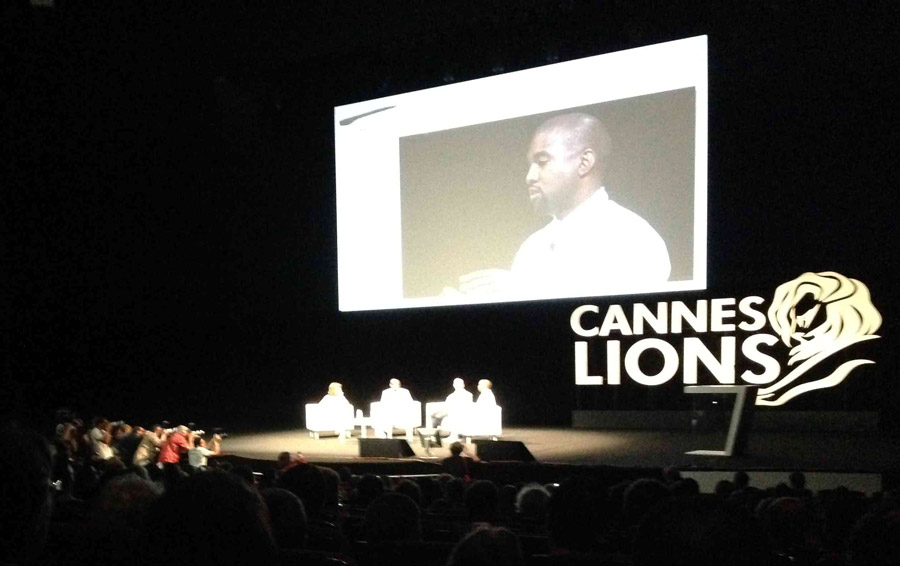 "The definition of bad taste is killing someone." This was one of the gems served up by newest addition to the Kardashian family on the stage in Cannes today, M+AD special correspondent Peter Vegas reports.
The newly married Kanye is passionate about trying to save the world from ugly stuff and that includes everything from music and interior decorating to wedding photos. The only way this talk could have been better is if Taylor Swift had run on and grabbed the mike out of his hand.
Wednesday is when the Poms arrive and the big parties kick off. Apparently that's when things start getting ugly. I hope Kanye has left.
---