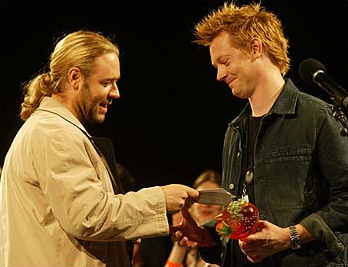 Award-winning director Tim Bullock has announced his departure from Prodigy and plans to venture solo into the Australasian market, according to a report in Campaign Brief Australia.
He will continue to be represented in the US and UK by Hungry Man.
"For the immediate future, my commercials work in Australia and New Zealand is being produced by local freelance industry stalwarts Julianne Shelton and Adrian Shapiro together with my longtime UK collaborator and producer Matt Jones," Bullock said.
"I've worked with each of these producers numerous times on many successful large scale productions for brands such as Toyota, AAMI, Westpac, Kia, Devondale, Specsavers and Fosters."
The director told the magazine he "is in the process of setting up a more 'permanent' base in terms of a production company" but in the meantime is open to discuss job opportunities with a producer.
Bullock is a highly sought after global commercials director with a solid reputation for comedy. He has been honoured at the New Directors Showcase at Cannes, featured in the SHOTS Top 10 Directors list and awarded as Best Ads on TV's Director of The Year. His work has featured for three consecutive years in the UK's APA Top 50. And he has won awards at Cannes, the British Arrows and D&AD and has twice won the Australian Director's Guild Award for Best Direction in a Television Commercial.
He spent eight years in advertising with Saatchi & Saatchi Sydney. From there he went on to write and direct three short films, including the black comedy Buried, which took out the first prize at Australia's Tropfest Film Festival.