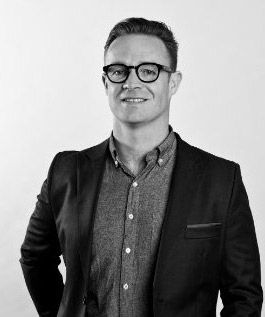 Clemenger-owned NZ digital agency Touchcast has appointed Luke Pittar to its Auckland office as design director.
Pittar is ex Saatchi & Saatchi Design Worldwide in Auckland, where he has worked on P&G, Illy Coffee, Lexus, ASB, Telecom, KPMG and Air New Zealand.
Prior to Saatchi & Saatchi Design Worldwide he was studying his masters in participatory design, while tutoring at Massy University.
"For brands to be relevant today, they need to create meaningful experiences that have a use," he says. "From a product or services to an app, a book, event or website, these experiences must enable their customer and communities to collaborate with, create, connect and make sense of the world around them, enabling better choices for a better life.
"As an agency Touchcast completely understands this, which is what makes the journey ahead pretty damn exciting."
Touchcast MD Andrew Hawley said: "We're excited to have Luke on board and look forward to his contribution to the ongoing evolution of Touchcast. He brings a great range of experience and senior leadership to the creative team under our CD, Matt Barnes."