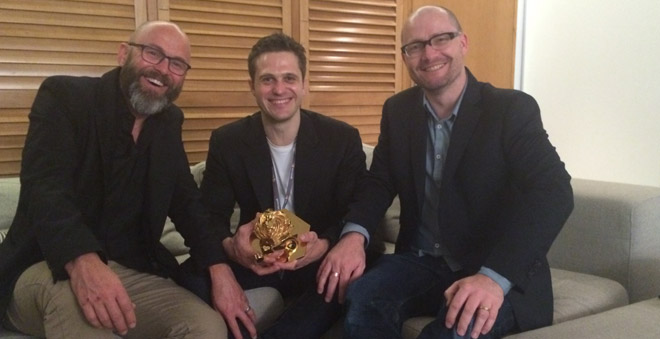 Tui has won a Gold Lion for Catch a Million in PR and Bronze for Beer Plumber in Promo & Activation in Cannes overnight.
Catch a Million was created in partnership by Tui (DB Breweries), Saatchi & Saatchi and Auckland activation agency ApolloNation; the actual PR operation was run in-house at DB. Beer Plumber was created in partnership with 8com and Porter Novelli.
"To have both Plumber and Catch a Million recognised on the biggest global stage is incredible," said Tui Marketing Manager William Papesch who, with Saatchi CDs Guy Roberts and Corey Chalmers, was in Cannes when the winners were announced.
"We also, really need to thank New Zealand cricket fans, as the Catch a Million campaign literally wouldn't have existed without them."
Saatchi CD Guy Roberts said: "It's brilliant to see such an iconic New Zealand brand creating award-winning work.
"Both are simple ideas that resonate with Kiwis and have not only picked up creative accolades but also, importantly, delivered real business results for an awesome brand."
---