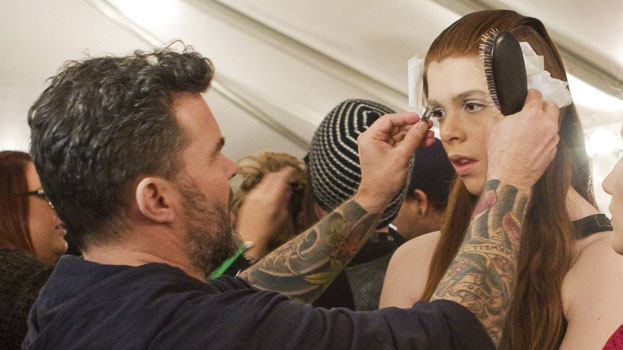 New Zealand consumer demand for TV shopping is on the rise with one shopping channel reporting increases of more than 1000 new customers per month.
TVSN which screens on channel 24 on Sky TV and channel 20 on Freeview, says its first 12 months of operation in the New Zealand market have been encouraging.
Sydney-based ceo Chris Eade says despite the strong local uptake, the New Zealand market has yet to reach full maturity as a mainstream distribution channel.
"International trends and our own experience in the more developed Australian market indicate there is significant room for growth in the local market. After 19 years in Australia we have over 600,000 customers and are growing at a rate of 1.5% to 2% per month. In contrast, the newer New Zealand market has a customer growth rate of 6% month on month."
Eade says the rapid adoption of the model is due to a combination of multi-channel service advantages.
"Despite the global growth of online shopping it has a number of limitations for retailers, in particular it lacks the ability to sell the product's benefits to a prospective buyer."
"TVSN is an integration of the convenience of online shopping along with the ability to demonstrate and discuss products on live television," he says.
Audience entertainment is another feature of TVSN's marketing model. "Our shows feature in-depth product demonstrations, brand stories, international guests, testimonials and even the odd blooper – our goal has been to make the content as entertaining as it is informative."
Eade says closing the gaps in the service model has reduced the perceived risk of purchasing products outside of a traditional bricks and mortar shopping environment. To achieve this the company introduced a 24 hour call centre, 30-day money back guarantee and a local returns centre.
"In addition to making it easy for customers to trial the product, our focus has been on retailing well-known brands across a wide range of categories – it's another step towards building consumer trust. Customers can pick up everything from Nikon cameras to Royal Doulton dinner sets in the same order.
New Zealand born, celebrity stylist Richard Kavanagh is in Auckland this week to launch his new hair styling product which recently appeared on TVSN. "Our first experience with this retailing channel produced some remarkable results – the event was a complete sellout," Kavanagh says.
Eade says revenue growth is particularly strong in the health and beauty categories with sales more than doubling since last year.
He says continued local growth led the company to move into larger office space in Auckland as well as the appointment of a New Zealand business development manager.
About TVSN
TVSN is a division of the Direct Group, a direct-to-consumer multi-channel organisation that was launched in 1985.  It operates across New Zealand and Australia online, EDM, catalogue and television, and distribution. The shows are broadcast live daily from dedicated TVSN studios in Sydney and are hosted by a range of presenters including Kiwi Jamie Malcolm. Customers can purchase over the phone toll free 24/7 or online where TVSN features over 8000 products from over 500 leading brands from fashion, health, beauty, kitchen, electronics, homewares and jewellery.
About Direct Group
The Direct Group (owner of TVSN) head office and supporting infrastructure of warehouses, TV and design studios, contact centre and computer facilities are located over a 5.3 hectare area in the northern suburbs of Sydney, Australia.
---