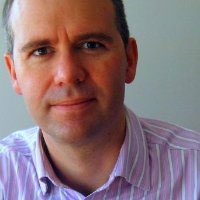 Television continues to be the most valued medium for advertisers, according to the 2014 ASA Media Turnover Report released yesterday.
Rob Hoar, General Manager of ThinkTV, which represents commercial TV broadcasters, says the report cements the continued value advertisers place in TV with the combined free-to-air and pay TV revenue figure for TVNZ, MediaWorks, SKY TV and a number of smaller free-to-air channels being $614m which represent 25.7% of all advertising spend for the last 12 months.
The three major TV players also generated $23m online advertising spend from online distribution of TV shows. Total advertising expenditure on TV shows across both on-air and online for 2014 was $637m which represents 26.7% of the total advertising market."
Hoar says his members believe the time has come to update ASA media revenue reporting to more accurately reflect sweeping changes across the media landscape over the past two decades. "As advertisers follow changes in consumer viewing behaviour, they are increasingly buying a combination of on-air and online TV advertising which is not well represented via historic ASA reporting categories."
A recently released multi-screen report from Nielsen found that on a weekly basis, 3.54m New Zealanders watch TV on a traditional TV set and 930,000 watch TV online – 160,000 of these watching exclusively online.
"Advertisers tell us that they are confused by the definition of interactive advertising which is captured in the ASA report as a catch-all category across a myriad of advertising buckets," says Hoar. "It's currently ill-defined and not that useful for those making marketing decisions today."
Hoar said interactive is such a dynamic media category that breaking it down to its four component parts of Search & Directories, Classifieds, Display and Mobile makes more sense. "Understanding that against ASA total spend, 13% was Search & Directories, 5.8% Classified, 5.3% Display and 0.6% Mobile is far more insightful and better reflects how advertisers make investment decisions."
In response to the growing demand for greater transparency of interactive advertising trends TVNZ, MediaWorks and SKY TV will provide both on-air and online revenues to the ASA for reporting from 2015 onwards.
New Zealand MultiScreen Report 2015
ASA Advertising Turnover Report 2014
---