TVNZ's will unveil its new look across its TV and online platforms this Sunday 2 October. The brand has had a makeover, with all new visual identities for its channels and online destinations appearing on screens this weekend.
The rebrand was produced in house by TVNZ's Blacksand creative team.
"We've set out to simplify things for our viewers, and make our brands work together more cohesively wherever people choose to watch," said TVNZ general manager of marketing Sarah Finnie.
"We want to make it easier for people to engage with all our content across different platforms and devices."
Finnie says TVNZ is responding to the changing ways our viewers can watch content. "Our brands need to evolve to reflect what's happening in the lives of our viewers," she says. Today there's a huge number of ways viewers can watch content – and that's making it harder for viewers to find what they want.
"The way people watch TV has changed and new technology has created exciting opportunities that we want to make the most of."
The TVNZ name will play a prominent role in the new brand identity. "We're simplifying the presentation of our brands to look and feel like one family of content brands – this is reflected in new naming styles." says Finnie.
---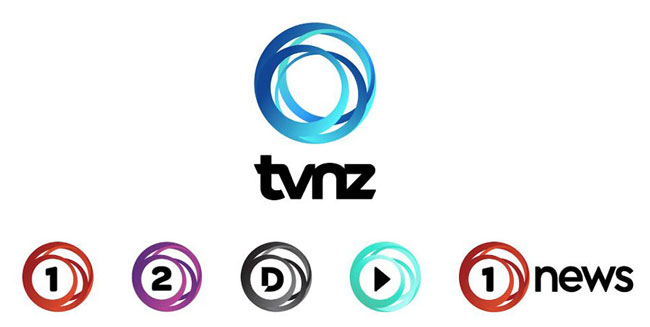 From Sunday:
TV ONE becomes TVNZ 1
TV ONE plus1 becomes TVNZ 1+1
TV2 becomes TVNZ 2
TV2+1 becomes TVNZ 2+1
DUKE becomes TVNZ DUKE
ONE News becomes 1 NEWS
ONE News Now becomes 1 NEWS NOW
TVNZ OnDemand (no change)
"New channel idents – the branded segments between programmes which give information about what's on – reflect each channel's distinct identity, complete with original music and a special TVNZ font," Finnie said.
The critics
As you might expect, the TV reviewers are not unanimous in their approval. "It feels such an outdated concept," wrote Karl Puschmann in a caustic piece in the Herald today.
"I'm no marketer, but the trend is to abrieviate your shiz – not uncessarily elongate it. Was the agency charging by the letter?"
TVNZ new season video
TVNZ's new season video also incorporates the new branding.
---