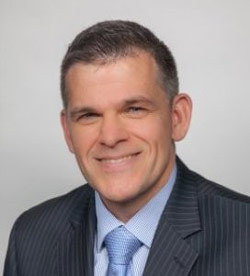 AUCKLAND, Tuesday: TVNZ has appointed Matthew Bartlett to one of its key commercial strategy roles – general manager commercial optimisation & operations.
Bartlett joins TVNZ from ASB, where he held several senior leadership positions, including most recently as GM payments strategy & innovation. He has spent 25 years working in the financial services sector, with governance roles as a Payments NZ board member and Paymark shareholder representative.
TVNZ commercial director Jodi O'Donnell said: "Matthew has a proven track-record for delivering significant performance improvement with a focus on leading and engaging people in strategy development and execution."
---
"The media industry, like banking, remains under significant threat from global platforms."
---
Matthew Bartlett said: "I'm excited to be joining the TVNZ team. Local media plays an important role in the social fabric of New Zealand. TVNZ has a great purpose underpinning it and its platform is uniquely positioned to reflect society and drive change.
"The media industry, like banking, remains under significant threat from global platforms. It's critical that innovation is prioritised to successfully meet future audience needs. I'm excited to focus on what our viewers want to ensure we deliver clear and differentiated value for our clients."
---