New York-based ad effectiveness software supplier Tremor Video has acquired Australian-based TVN, a leading provider of programmatic video advertising solutions in the Asia-Pacific region. The NZ office will be run by vice-president Josh Ismin, who has relocated to Auckland. Joining him in NZ as general manager will be former TVNZ online sales manager Yael Milbank.
The acquisition marks Tremor Video's entrance into the APAC advertising market, following significant investments in programmatic video over the past 18 months. This followed Tremor's expansion into the Asia-Pacific region last year with the acquisition of Sydney-based TVN.
---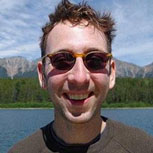 Ismin says video consumption heavily outweighs current advertising expenditure in this market, making New Zealand potentially ripe for growth. From July-June 2015 Nielsen reports that over 25% of New Zealanders watch online video each week, with twice as many Kiwis owning a smartphone and a tablet compared to the same period a year ago.
Total online market spend only grew by 27%, according to the IAB NZ's Q4 2015 report conducted in partnership with PwC.
"New Zealand broadcasters and publishers have been hugely underserviced by ad-tech companies focused on markets like Australia, South East Asia, and Japan," said Ismin. "We saw this pronounced gap and decided the time is right to offer our fully server-side SSP. I look forward to leveraging our experience and momentum from recent success in Australia and greater APAC to bolster sell-side growth across the Tasman."
Ismin, a co-founder of TVN, has relocated to spearhead the launch of Tremor Video in New Zealand, and will continue to serve as regional VP. Additionally, Yael Milbank will join and assume responsibility of building the team and scaling the demand side of the operation as general manager.
---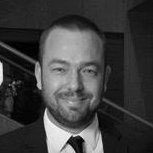 Milbank has worked within the digital industry for the last 16 years in operational, sales and leadership roles. In his most recent role as GM of Digital Solutions at TVNZ he was charged with leading a team through significant industry changes with the launch of KPEX. Prior to this role he spent over five years at Trade Me, most recently as the Head of Advertising. Milbank currently sits on the IAB Board in New Zealand.
"At TVNZ I watched the industry progression in Australia from afar, and have been hugely impressed with what the Tremor Video team was able to accomplish with our broadcaster counterparts," said Milbank. "I'm extremely excited to see how quickly we can transform how premium video is transacted in New Zealand."
Tremor's senior programmatic business development v-p said: "With digital video consumption and advertising expenditure both on the rise, it's important for customers to have multiple options, which is why we're proud to bring Tremor Video's open-architecture to New Zealand."
About Tremor Video
Tremor Video (NYSE: TRMR) provides software for video advertising effectiveness. Our buyer and seller platforms enable seamless transactions in a premium video marketplace by offering control and transparency to clients. We employ patented all-screen technology to make every advertising moment more relevant for consumers, and deliver maximum results for buyers and sellers.
---