Rachel King & Scott Stratford are the Boston-based founding partners of EditMate; the company was founded in Auckland and is headed by Jane Ormsby. King wrote this piece exclusively for M+AD readers: 
User generated content has boomed. With so much content being created, it's officially become a threat to traditional branded content. Studies show that UGC content is watched, on average 10 times more than content created by brands.
When 70 Experts Shared 2017 Marketing Predictions, UGC dominated the discussion:
Tyler Anderson, the ceo of Casual Fridays, noted that 84% of millennials claim UGC influences their decisions more so than any other form of advertising (source: The G Brief – 2016)
Michael Brenner, ceo of Marketing Insider Group commented: "We will see a shift away from ads and product promotion, and more on humanisation, personalisation, and visualisation in content marketing and social media. Marketers will work to activate employees, customers and partners to tell their stories."
With all that in mind, user generated video is making moves.
Smartphone – the enabler
For years, it was getting easier for the average person to shoot high quality video with GoPros and affordable, consumer-grade DSLRs. But now a tool everyone has, the smartphone, makes it possible for anyone to capture incredible video.
The iPhone 7 now has 4K video recording, optical and digital image stabilisation, and an f1.8 aperture. The Samsung Galaxy S7 has 12-megapixel camera and features Dual Pixel technology, which is a fancy term for the technology used inside most Canon DSLRs.
With the rise of InstaStories, SnapChat and Facebook Live, users are already creating content every day. Consumers are getting comfortable with shooting and sharing and marketers are beginning to realise the effects.
Inherent authenticity
Among the millennial generation, UG video is trusted 50% more than information from other sources and is 35% more memorable than other sources. It's driven by a sense of familiarity and an inherent authenticity with the understanding that the content was created by people "just like me".
How do brands harness the power of user generated video? They start by collecting it from their fans and followers and editing it into a branded video. The authenticity of the footage shines through while the marketing team can feel secure that the final video is polished enough to be considered "on-brand" and worth sharing.
---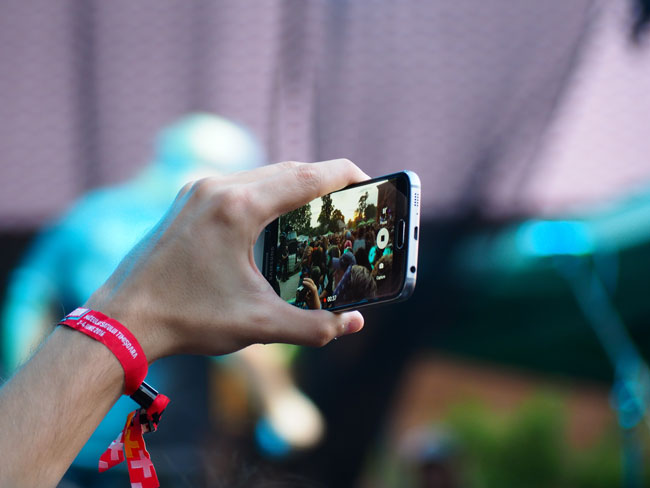 Here's a couple of my favourite examples:
So, where do you start? Here's some ideas:
Collect videos from your most accessible brand evangelists: your employees.
Ask your staff to whip out their phones and shoot video at company events or anytime something fun is happening around the office.
This footage can be edited into snackable "behind the scenes" video, perfect for sharing glimpses of your company culture on social media.
Post a call for video submissions on Facebook and make it a contest. Incentivise your fans and followers with prizes or discounts.
Ask your users to send in video reviews, video footage of how they use your product or create a call to action around a theme relevant to your brand.
Offer a prize for the best videos received. Watch when users spread the word about your brand further, when they share their winning videos with their network. It's a win-win.
If the idea of crowdsourcing video footage is overwhelming or you don't have the capacity to edit the footage into a piece of content worth sharing, choose a partner to work with.
EditMate is a straightforward way to produce user generated video. Clients kick off a project, users upload videos with the EditMate app and the footage is sent straight to a team of professional editors who can cut together branded social videos within hours.
The EditMate app is free to download and videos are formatted for sharing across each social channel.
Done correctly, user generated video is intrinsically shareable and perfect for social media. It can be created at a fraction of the cost of a traditional video (no expensive film crews necessary!) which is ideal for social videos that have the short lifespan of a Facebook or Instagram post.
Mobile technology and consumers social media habits have both reached a point where it's now possible to show off a brand in completely new way: with user generated video.
UGV will be the hot buzzword of 2017. Marketers should watch this space.
---