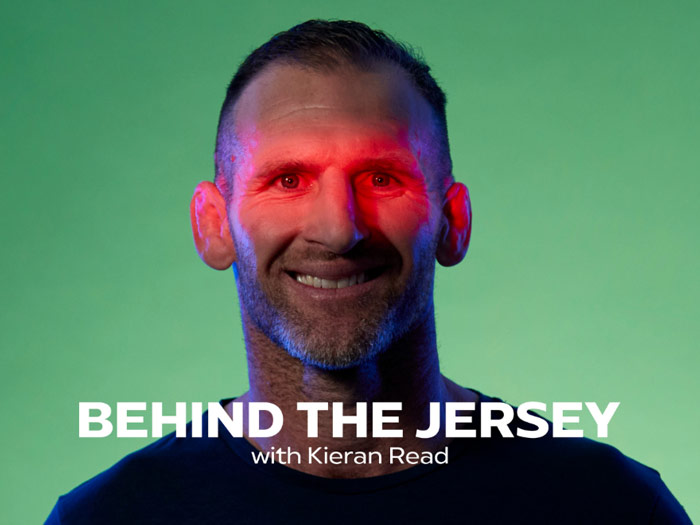 AUCKLAND, Today: UnLtd, MBM, Supernormal and Someday Studios have collaborated to help Voices of Hope launch part two of their Behind the Jersey campaign, to smash the stigma around mental health.
UnLtd Aotearoa GM Brendan Muller said: "The campaign is building upon the success and overwhelming positive response to the initial campaign in 2022.
"Part Two features stories from Kieran Read, Maia Wilson, Jack Salt, Tayla Clement, Adam Thomson, and Alrie Meleisea who share their challenges around mental health, to normalise the conversation around mental health in the sports community and beyond.
"Their vulnerability gives insight to the mental health struggles that athletes face behind their jerseys."
The creative was created by Supernormal and Someday Studios with media by MBM and media support by TVNZ, Warner Bros Discovery, NZME, MediaWorks, oOh!media and Lumo. 
"This partnership is a beautiful example of the positive impact our industry can generate when we work together.
"The campaign idea is so powerful and thanks to the generous support of MBM and many media owners, this important message will be seen far and wide in New Zealand, reminding anyone dealing with mental health challenges that they are not alone."
---
"This partnership is a beautiful example of the positive impact our industry can generate when we work together."
---
The MBM team have not only created the media strategy for the campaign but helped secure pro-bono media inventory for the campaign to ensure this important message is seen across the country.
MBM group business director Julia Evans said: "Nothing makes us happier than our media partners getting behind an amazing cause.
"Thank you so much to TVNZ, Warner Bros. Discovery, NZME, Mediaworks, oOh!media and Lumo for their generous contributions to the Voices of Hope campaign. Reaching the masses with a message that benefits the community is something we are passionate about."
The campaign and the inspiring interviews with athletes will be available from today (24 July) on thevoicesofhope.org
Voices of Hope cofounder Genevieve Mora said: "We are so grateful for the support by the media & creative industry in helping us bring this campaign to life and making sure it's seen by more people than ever before.
"By sharing these powerful stories, we hope to create more awareness, understanding, compassion, and support for the sports community and beyond."
About UnLtd
UnLtd is a social purpose organisation connecting the media, marketing and creative industries with charities helping children and young people at risk.
---