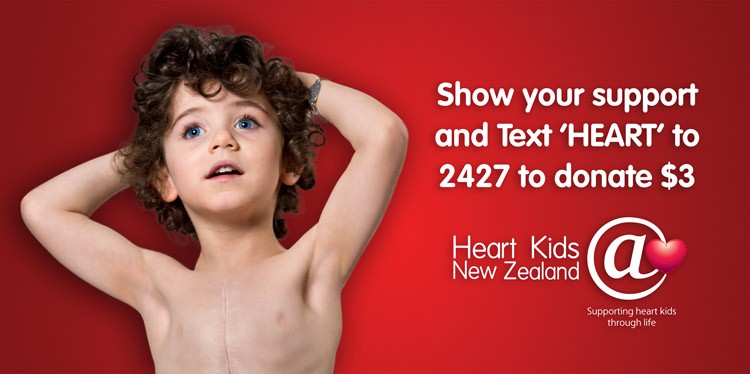 ---
As a charity that receives no Government funding, and is not affiliated to the Heart Foundation, Heart Kids New Zealand could sure use some help from the advertising community.
"We are not linked to any ad agency – but we would certainly be very interested in forming a closer association with one, ceo Rob Lutter told M+AD. He can be contacted at 09 377 9950 extension 804; 027 244 8331, and rob@heartnz.org.nz.
Their current campaign for Heart Kids Awareness Month was conceived and executed in-house.
Declaration of interest: M+AD partner/designer Chris Grimstone's son Johnny (that's him in the image) was born with a heart condition, and receives ongoing support from Heart Kids. Johnny's mother is Kelly Lucas, who is currently assisting M+AD with advertising sales.
Here's the release from Heart Kids, promoting Awareness Month …
August is Heart Kids Awareness Month, a special month dedicated to the 12 babies (one in 100) born every week with a congenital heart defect (CHD) in New Zealand.  The impact of CHD is far-reaching.  It is the most common birth abnormality and the leading cause of death in young children in New Zealand, and yet there is neither prevention nor cure.
During Heart Kids Awareness Month in August, children's charity Heart Kids New Zealand asks all Kiwis to think of all the heart kids who have been drawn unavoidably into the CHD world – a world where corrective surgeries, ongoing medication and hospital visits are part of their normal life.
Heart Kids NZ has been supporting heart kids and their families since 1984.  Our services are provided free-of-charge to them through our Family Support team and our network of 18 affiliated branches across the country.
Every day, Heart Kids NZ makes a difference to the lives of heart kids and their families by providing them with practical, emotional and psycho-social services – be it an information brochure, specialist equipment, a camping experience, an opportunity to connect with other families, or just a shoulder to cry on. We give them hope and we empower them to become more independent and resilient.
Here are some of the many different ways to get involved during Heart Kids Awareness Month.
Shake-A-Bucket online appeal 
Shake-A-Bucket is an easy, meaningful way for supporters to share their own stories and inspiration with others whilst raising essential funds to support heart families. Simply create your own online collector page at www.shakeabucket.org.nz, and then ask friends, family and colleagues to make a donation to the page using their credit card. This online appeal runs throughout the month of August and into September.
National Street Appeal – Friday, 8 August
Of the 8765 hours a year, can you spare a couple of hours or more to shake a bucket in shopping malls and on streets on the day? It's fun, meaningful and you get to meet others like you who want to make a difference to heart kids. Email berenice@heartnz.org.nz to register your interest.
Make a donation
You can help our Kiwi heart kids as they battle against CHD by making a donation to Heart Kids NZ at any branch of ASB Bank.
You can also donate online via Heart Kids NZ donation website www.givingatheart.org.nz, or by texting HEART to 2427 for a $3 donation.
You can further help by popping a gold coin in Heart Kids donation buckets when volunteers collect on streets and in shopping malls around the country on Friday 8 August.
Donations received will be used to provide essential services which make a huge difference to the 2500 heart children and families we help around New Zealand. As a charity that receives no government funding, Heart Kids NZ simply could not exist without the continued support and generosity of the community. Get involved now to help us make a difference to heart kids and their families.

---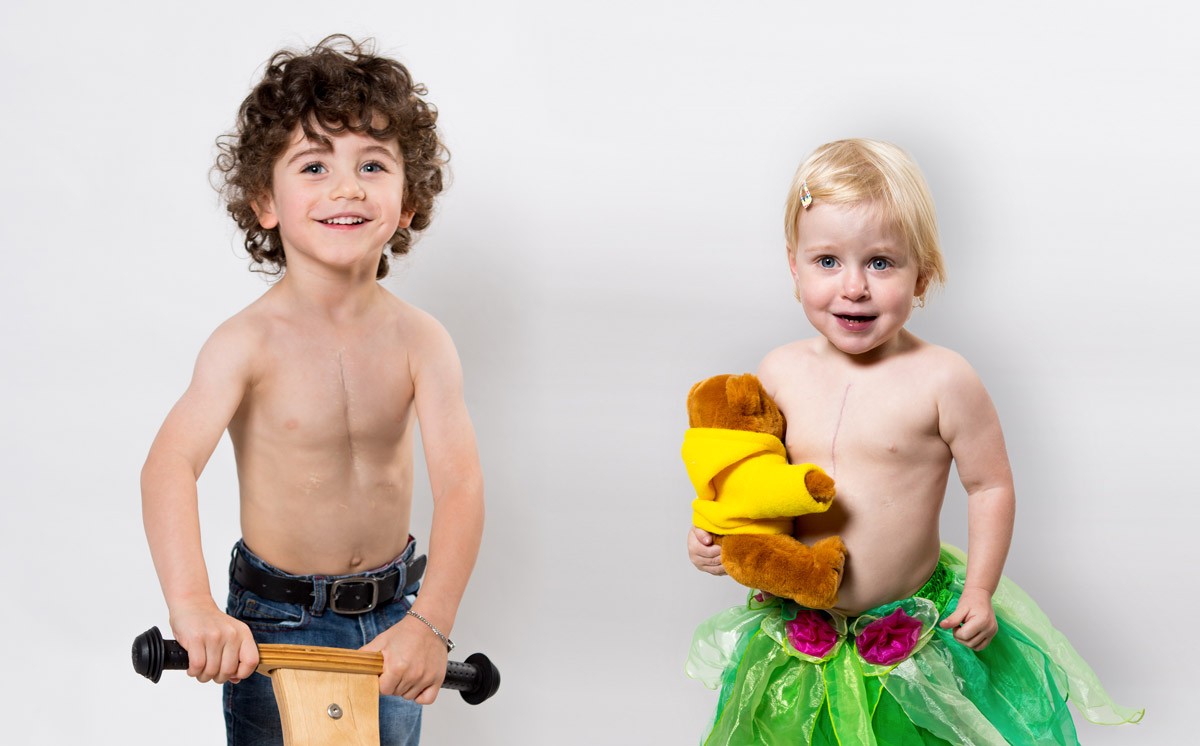 ---