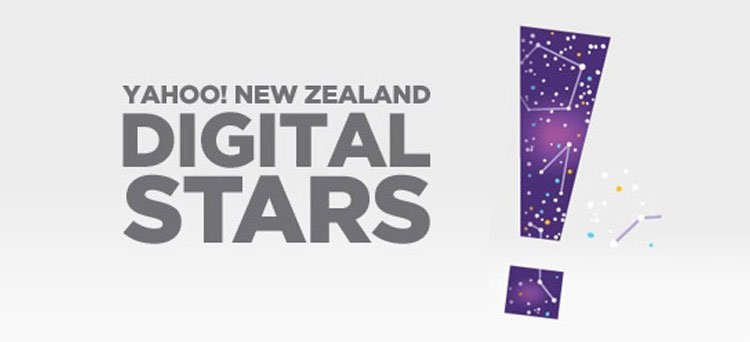 Yahoo New Zealand has announced the return of Yahoo Digital Stars, a programme that recognises the best up-and-coming talent in the New Zealand & Australian media planning and buying industry.
"Now in its third year, the programme has emerged as a significant platform for young media planning and buying talent to voice their opinion and garner the recognition they deserve," says Yahoo NZ general manager sales Louis Niven.
Entries opened yesterday for the comp, which aims to boost "the digital stars of 2015 who are passionate about the media industry".
The winners will get to network at Mumbrella360 in Sydney and be hosted by Yahoo at the Mumbrella Awards on 4 June.
"The Yahoo Digital Stars programme has been a huge success for the past three years and we are excited to be again partnering with Mumbrella to extend the programme," said Niven.
"Digital Stars provides emerging media planning and buying talent from both Australia and New Zealand with an opportunity to represent themselves and their agency at the biggest media and marketing event in Australia.
"Last year we saw over 150 entries across Australia and New Zealand and we are hoping for even more of the hottest young talent to show us what they've got this year." In 2014, two Kiwis were among the winners – Meei Chai (Ikon) and Will Innes (OMD Wellington). The other seven winners were Australian.
Current media planning or buying professionals who have worked in a New Zealand or Australian media agency for no more than five years can nominate themselves, or be peer-nominated via a short submission at www.yahoo.co.nz/digitalstars.
Applicants must be available to be in Sydney from Tuesday 2 June to Friday 5 June 5. Entries close in eight days – on Wednesday 22 April.
---