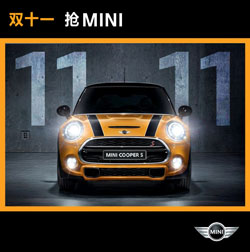 Auckland-based cross-cultural communication agency Bananaworks is spreading the word about WeChat and Weibo via a MINI case study published on WeChat.
"We read two stories about Chinese marketing strategy on M+AD this month," writes Bananaworks account manager James Shi.
"We also noticed ASB and Westpac are joining Weibo as a communication channel to Chinese.
"Allow me to share with you the story about MINI New Zealand, who joined WeChat in 2015 and managed to communicate with its target audiences through this growing platform."
In 2015, Bananaworks customised a whole year WeChat marketing plan for MINI New Zealand that reached 150,000 Chinese New Zealanders by setting up and operating a MINI WeChat subscription account, creating a direct communication channel with its Chinese fans.
The MINI WeChat account attracts audiences by posting high-quality content with videos, photos and text for their fans and followers. Followers of this account were MINI owners or those who showed their interests in MINI.
The MINI case study contains hi-res images, and is quite complex – so rather than attempting to edit it for publication, M+AD has opted to reproduce the study in PDF format.
Click here to read it.
---