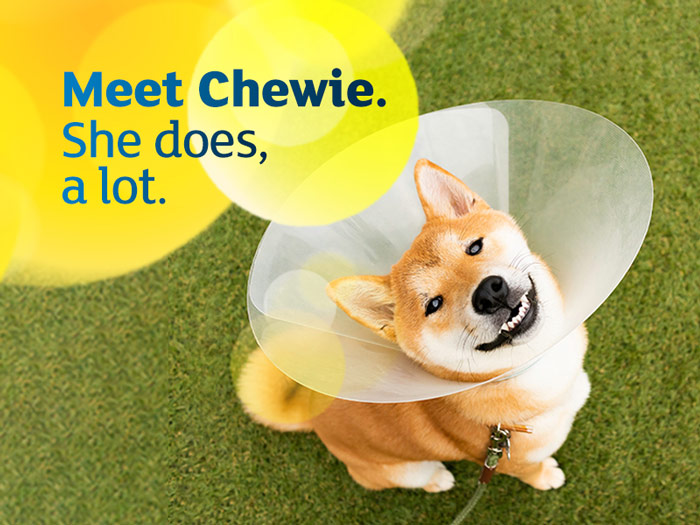 AUCKLAND, Thursday: Shakespeare first asked "what's in a name?" And when it comes to pets, it can sometimes seem like a predictor of the future.
Quantum Jump ceo Ben Goodale said: "AA Pet Insurance have now posed this question – whether it's Chewie, an aptly named border terrier with an insatiable appetite for socks, or Tiger, a rather erroneously named long-haired ginger tabby with a penchant for street fighting.
"AA Pet Insurance, with Quantum Jump is celebrating pets' fallacies and reassuring owners that, they've got this. 
"Quantum Jump has homed in on the insight that most people have a memorable story about something a dog shouldn't have eaten, or "guess what the cat's done now?!".
"The new campaign, We've got this, brings a real focus to the surprising nature that names can lend to their furry friends. 
"In an integrated through- the-line campaign, AA Pet insurance is seeking to get the attention of pet owners by empathising with their occasional frustrations, and worries, for what 'Chewie might do next'.
---
"We have so much fun working on AA Pet Insurance. This campaign had us in fits of laughter with each visual and outrageous story."
---
"With a digital-led strategy, incorporating social and micro-targeted eDMs to the AA membership, the campaign is supported by an energetic radio ad, telling us the full story of what Tiger & Chewie got up to.
"The campaign is incentivised with a free personalised pet name tag for every new policy bought, further reassuring customers that no matter what their fur-baby gets up to, they can be easily identified."
AA Pet Insurance senior marketing manager Becky McQuoid said: "Finding a balance of clearly communicating the very real need of pet insurance in a light-hearted way isn't always easy to achieve.
"Quantum Jump cracked the insight that Kiwi pet parents often love their pet just as they would a child, and can put a lot of care into naming them aptly. We can't wait to see how this campaign lands with Kiwi pet owners in raising the awareness of pet insurance benefits."
Ben Goodale: "We have so much fun working on AA Pet Insurance, and this campaign just had us in fits of laughter with each visual and outrageous story.
"Pet insurance is a fast-growing category, but very competitive, and it's so important to get attention and raise awareness that this is another part of your life that AA can help make easier, and with less hassle."

CREDITS
Client: AA Pet Insurance
Senior Marketing Manager: Becky McQuoid
Marketing Contractor: Paula Castle
Marketing Specialist: Phyllis Tan

Agency: Quantum Jump
CEO: Ben Goodale
Creative Partner: Wayne Pick
Creative Partner: Drew Ayers
Project Director: Zoë MacDonald-Mair
Account Manager: Bella Chaytor Waddy
Digital Execution: Justin Biddle
Motion Graphics: Craig Murray

Media agency: OMD
Client leader: Campbell Smith
Associate Digital Planning Director: Mackenzie Walker
Digital Business Manager: Mae Kelly
Senior Account Manager: Jackie Alapatt
About Quantum Jump
Quantum Jump is a specialist strategic marketing agency which offers best-in-class heavy-duty thinking and creative. We specialise in thinking on marketing strategy, strategic creative for brand and retail, and data driven marketing including loyalty, CRM, CX, Marketing Automation and digital advertising.
---