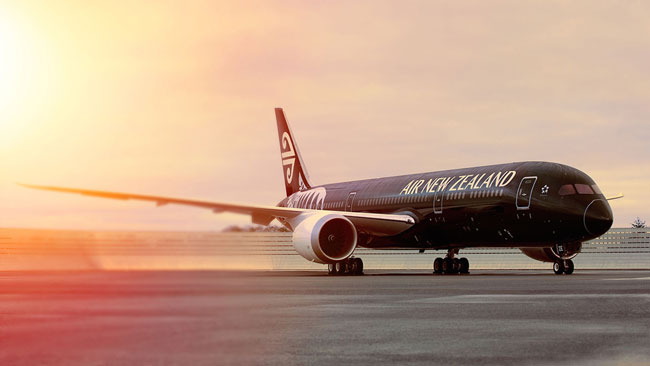 Whybin/TBWA NZ has created a $20 million, 12-month global campaign for Air New Zealand and Tourism New Zealand to promote NZ to new and existing international markets and collaboratively grow the value on in-bound tourism.
Whybin has developed the global creative guidelines which will be localised by the Tourism NZ's offshore network of Razorfish agencies.
The two organisations have agreed to invest more than $10 million each over 12 months in cooperative marketing activity in the key markets of Australia, China, North and South America, Japan, Hong Kong, Singapore, the Philippines, the United Kingdom and Europe.
A Memorandum of Understanding was initially signed in 2013, committing to a joint investment of more than $20 million in marketing activity for the 2014 financial year promoting travel to New Zealand in international markets.
This partnership has since been re-signed in each of the subsequent four years, bringing the total value of the partnership to $80 million to date.
This most recent commitment will build on the momentum of previous years with a particular focus on encouraging visitation to New Zealand during the off-peak periods.
The arrangement will see marketing activity increased in the United States for Air NZ's direct services from Los Angeles and Houston and the soon to launch service from San Francisco with Star Alliance partner United Airlines, seen as critical for the long-term growth of the tourism sector.
Tourism NZ ceo Kevin Bowler says the move to commit to a further year of joint investments is testament to the value the two organisations have already seen through working together.
"For the past three years it has made perfect sense for marketing investments to be combined because it extends the reach and effectiveness of all our activity," he said.
"Today we are enjoying significant growth in arrivals and in particular, a significant increase in value from our priority markets. Given these clear signs of success, we are even more committed to achieving the best possible outcome for our marketing dollars by working together."
Air NZ ceo Christopher Luxon said: "The power of our partnership has already seen significant results, for example visitor arrivals from Argentina to New Zealand have more than doubled since we began operating direct flights to Buenos Aires, and we look forward to extending our joint activity to
---