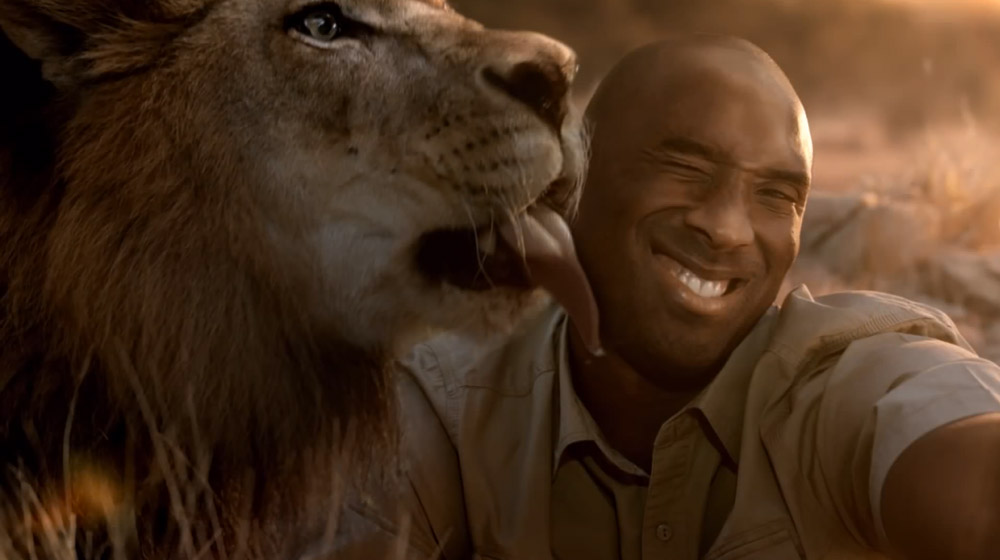 YouTube has unveiled its top 10 most popular global video ads since last year's Cannes festival.
They're all quite long, and for the time-poor, we recommend: #3 (10 strangers kiss), Van Damme's extraordinary leg splits on reversing Volvo trucks (#4), ultra-cute labrador puppy & his draught horse mates on Bud's Superbowl ad (#5), and Save the Children's incredibly moving anti-war film (#9).
1. Turkish Airlines – Kobe v Messi: The Selfie (Crispin Porter + Bogusky)
2. YouTube Rewind: What does 2013 say? (Creative agency Portal-A, media agency Essence Digital)
3. WREN: First Kiss (agency unknown)
4. Volvo Trucks: The Epic Split featuring Van Damme (Creative agency Forsman & Bodenfors, media agencyVizeum).
5. Budweiser Superbowl XLVIII commercial 'Puppy Love" (Creative Anomoly, media Busch)
6. Nike Football Winner Stays (Wieden + Kennedy, Mindshare Portland)
7. Pantene ShineStrong Pantene (BBDO Guerrero Ortega, Mediacom Philippines)
8. Google Zeitgeist Here's to 2013 (Adam & Eve DDB, PHD & Essence)
9. Save the Children Most shocking second a day (Creative agency Don't Panic)
10. Cornetto: Keyfi Yolunda, Aşkı Sonunda (MOFILM, Mindshare)
"Everyone is talking about ads as content, but the winners of the annual Cannes YouTube Ads Leaderboard are doing it," said Tara Walpert Levy, managing director of ads marketing at Google.
"The focus of the winning ads ranges from sport to love to epic stunts, but all show deep authenticity and audience engagement.  The winning ads range from at least one minute to almost six minutes in length and the average view duration is 1:29 minutes which means these brands are building fans, not just amassing viewers."
The total number of views for the ads reached 620 million with a total of 924 million minutes watched.
In M+AD's view, the magical element that lifts most of these ads above other merely great work are the soundtracks.
---