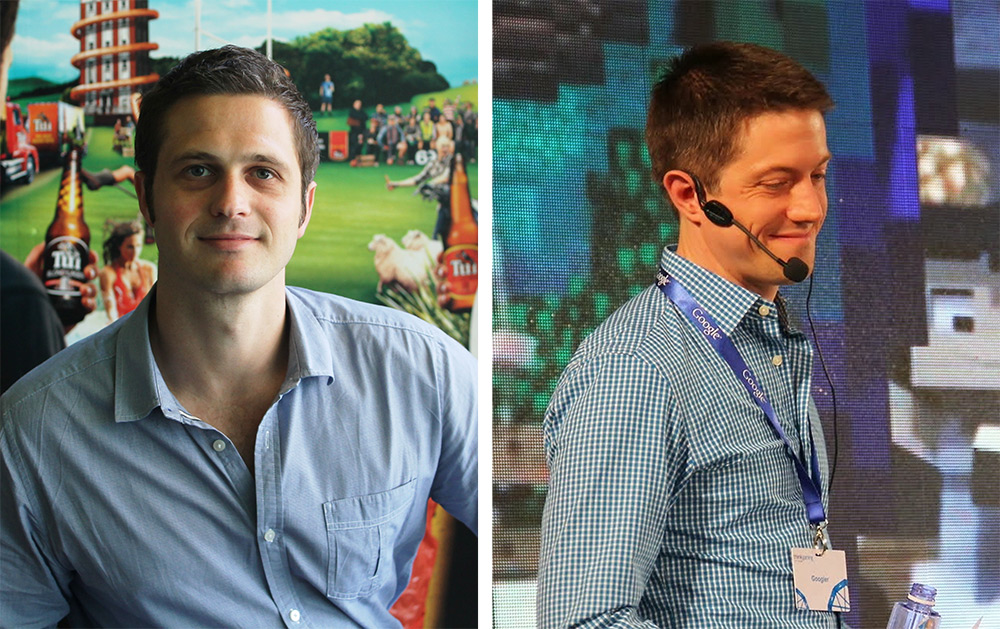 Google's Giles Tuck and Tui's William Papesch kept an invited audience of 150 agency executives well entertained & illuminated at this morning's CAANZ PREScom Champion Speaker series at Kensington Swan in Auckland's Viaduct precinct.
The subject was Social Creativity and both speakers peppered their addresses with insights and examples of some great ads, both local and global.
Tuck is an Englishman with a background as a cartoonist, illustrator and games designer; he is now the Sydney-based creative lead at Google Asia-Pacific's in-house creative agency. His address was titled Be Sociable – how to tackle social media with bold ideas.
"My role is to develop and showcase creative advertising solutions that make best use of Google's various platforms," he said.
He urged advertisers seeking to develop strong, creative social media campaigns need to:
Find a Voice
Be agile
Get a crowd on your side
Tap into an audience
Amplify
Build a community
He showcased several campaigns as extraordinary examples of social media magic; here's a few of the best …
Volvo trucks
Oreo
When a power outage at the Superdome caused the lights to crash, Oreo had two copywriters, a strategist and an artist standing by to seize Twitter opportunities. "They must have thought all their prayers had been answered when the lights went out," Tuck said. The Dunk in the Dark ad the Oreo team tweeted caught on immediately, triggering thousands of retweets
Air bnb
Airbnb's Hollywood & Vines is a first-of-its-kind short film made entirely out of six-second Vines submitted from all over the world.
Virgin America
This one's a magnificent nod to the Air NZ's groundbreaking series of inflight safety videos.
Wendy's
Wendy's pretzel burger love songs were the most successful Wendy's launch ever – watch them  target="_blank">here 
Giving back to the lads
Papesch, who describes himself as a Tui evangelist, presented Tui's new ad template – that all Tui advertising must be "active not passive, authentic not fantastical, and gives back to the lads".
All Tui ads, he said, feature camaraderie – never just one person.
His focus was on two recent enormously successful Tui social media campaigns – Catchamillion with Cricket NZ, and Plumbing (the most-watched NZ video on Youtube last year).
Courage, he said, is essential when playing with social media. "Take a risk," he advised, revealing that he had ordered 60,000 Tui t-shirts before he'd even locked the promotion in.