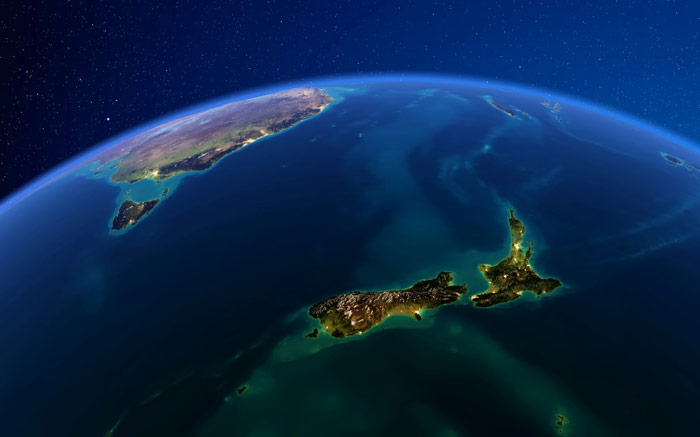 AUCKLAND, Today: New Zealand been named 11th best country in the world to do business in the entrepreneurship, agility and social purpose sectors.
A ranking and analysis project by BAV Group – a data-research unit of global marketing communications company WPP, US News & World Report, and the University of Pennsylvania.
Now in its seventh year, Best Countries evaluates 85 countries across 73 attributes. Quality of life became the most heavily weighted sub-ranking this year, as determined by the most recent gross domestic product per capita data.
The 2022 Best Countries rankings methodology is based on a proprietary survey of 18,000 business leaders; college-educated individuals that are middle-class or higher; and general citizens who are nationally representative of their country.
In this year's ranking, Australia was ranked seventh, a fall of two places.
New Zealand scored #2 for 'place I would live', #6 for adventure, and #35 for power.
New Zealand has also seen the attributes 'Fun', 'Friendly', 'Cares about People' all rise due to the country's international reputation and the work of Tourism New Zealand.
---
"The country of origin a product is made in matters more than many expect."
---
This year's rankings reveal some key insights for marketers and policy makers alike …
Cultural influence is the number one driver for tourism and business investment decisions as well
85% of business considerations can be explained by Cultural Influence alone, while Tourism at 75% (highest scores for both).
Consumer brands impact perceptions of a country's culture abroad, especially in the developing world
83% of global citizens agree that "consumer brands play an important role in defining a country's culture".
The rise of social purpose in defining a country's success. Its importance as a driver to GDP has risen from 5th to 4th place in just one year, while the absolute increase is up 10% (more than any other major driver).
The country of origin a product is made in matters more than many expect.
78% of global citizens agree that "The country a product is 'made in' impacts my preference to purchase it.
Commenting on this year's ranking, WPP AUNZ president of Australia and New Zealand, Rose Herceg, who's based in Sydney, said: "At WPP, we are uniquely placed to drive that creative transformation as we create better futures for our people, planet, clients and communities."
TOP 20 COUNTRIES
Switzerland
Germany
Canada
United States
Sweden
Japan
Australia
United Kingdom
France
Denmark
New Zealand
Netherlands
Norway
Italy
Finland
Spain
China
Belgium
Singapore
Republic of Korea
---