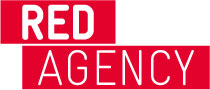 Yahoo New Zealand has turned a blind eye on NZ shops, and appointed Sydney-based Red Agency to manage its communication and public relations activities (previously managed by Acumen Republic in NZ). The appointment is an extension of the existing, four-year partnership between Red Agency and Yahoo7 in Australia.
Red Agency will support Yahoo New Zealand's new Head of Sales, Arnaud Calonne, in achieving the company's mission to grow brand awareness within the local market and provide "inspiring and entertaining" content for its user's daily habits.
Calonne himself – like the entire Yahoo NZ operation – is based in Australia.
"Red Agency has consistently demonstrated their ability to create newsworthy, shareable ideas that create meaningful connections between our brand and consumers in Australia," said Yahoo7 & Yahoo ceo Ed Harrison (also Sydney-based).
"We are delighted to appoint them to extend their work into New Zealand and help us to deliver strong business results in the market," Harrison said.
Red Agency MD James Wright said: "Our partnership with Yahoo7 has been strong since day one and to extend the relationship to Yahoo New Zealand is testament to that. We look forward to working with the Yahoo New Zealand team in creating innovative and strategic campaigns to drive success for the company, as we have done for Yahoo7."
This appointment is effective immediately.
---